15 Favorite Boating Destinations in the U.S.
Summer is around the corner—do you have an idea of where you want to go? Since this is the perfect time of year to plan some fun adventures out on the water, we thought we'd help locate some ideal places to go. From tranquil quiet lakes to great oceanic adventures, we've got your next journey covered. Take your mom, dog, etc., and enjoy our 15 favorite boating destinations below.
Northeast

1. Newport, RI

From the Newport International Polo Series to the Polar Bear Plunge at Easton's Beach, there's always something happening in this quaint New England town. Come in September and see see one of the largest on-the-water boat shows in the country.

2. Ogunquit, ME

Boat on over to Ogunquit Beach for beautiful sunset views, or check out the downtown area on a fun trolly ride. Grill up some delectable lobster aboard to eat, this family-friendly town is the place to be. Grill those delectable lobsters aboard an

Aquila 36 Sport Power Catamaran

—a perfect boat to relax on and enjoy a great meal.

3. Sand City Island, Long Island, NY

A secret along Northport, NY, is Sand City, a popular boater's beach and swimming hangout, home to a sand-mining operation from 1925 through 1964. The fine sand here was used to make cement, and much of it can still be found in New York City's sidewalks and buildings. This location is perfect for anchoring, and the protected cove is a popular spot to overnight.

4. Wingaersheek Beach, MA

Wingaersheek Beach, 5 miles (8 km) north of the center of Gloucester, Massachusetts, is a family-friendly spot with warm, shallow, safe water for children of all ages. Boaters love Wingaersheek because they can approach it via the Annisquam River and moor just out of the channel's deeper water. Since it's close to Boston, why not cruise through the water on a

2022 Boston Whaler 405 Conquest

?

5. Zieglers Cove, Norwalk, CT

West of the Norwalk Islands lies one of the prettiest little coves on the Sound. Zieglers Cove a wonderful, undeveloped spot. However, there is very little room to anchor close in. Stay away from boats on mooring since they swing at a different rate. Since there are numerous charted rocks, use compass bearings of the various points on your way in and out, and keep your speed under 2 knots.
Southeast

6. Captiva, FL

Go on a MarineMax Getaway!® to the beautiful South Seas Island Resort for fun, adventure, and relaxation. This is just one of the many locations MarineMax visits when planning exclusive and all-inclusive mini-vacations and events! This 2022 Cruisers Yachts 39 Express Coupe is an excellent watercraft to bring guests on.

7. Dale Hollow Lake, TN

Dale Hollow Lake, located in Pickett County, attracts millions of visitors annually and is considered one of the cleanest lakes in the nation. It also ranked No. 1 as the "Top 10 Best Houseboating Lakes in North America" by marine and yacht club directory, Pick A Slip and serves as home to six of the 10 world record smallmouth bass, according to bass fisherman magazine Bassmaster. Surrounded by rolling hills, scenic trails, and a world-class golf course, Dale Hollow is a deal of an adventurous boater's lifetime. Pontoon boats are always a fun choice for a lake. Check out the

2022 Harris Grand Mariner series

!

8. Lake Oconee, GA

A visit to Georgia's Lake Oconee guarantees Southern charm and culture. The state's second-largest lake sits on 35 wooded acres in Greensboro and features antebellum architecture and fishing at its finest. Just 75 miles east of Atlanta, the 19,000-acre lake includes more than 300 miles of shoreline and is designated one of the best largemouth bass fishing destinations in Georgia. Spend a night or two and find your next catch on a

2022 Scout 530 LXF

.

9. Peanut Island, West Palm Beach, FL

Peanut Island Park is located on the Intracoastal Waterway, near the Lake Worth Inlet, Riviera Beach, and a top boating destination for those in Palm Beach County. Amenities include a dock, designated swimming area, snorkeling, sandbars, picnic areas, restrooms, showers, camping, and even a presidential nuclear bomb shelter. Fun fact: it got its name from a peanut oil shipping terminal that at one time was to be built there.
Central

10. Ha Ha Tonka State Park, Lake of the Ozarks, MO

With its intriguing history and outstanding geologic features, Ha Ha Tonka State Park is one state park that should not be missed. Access the park from the Lake of the Ozarks within the Big Niangua Arm at the 14-½ mile marker. There are docks on both the castle ruins and spring side of the cove.

The boat length limit for docking at the park is 24 feet.

11. Lake Travis, TX

Located 20 miles northwest of Austin, Texas, Lake Travis merges a modish urban atmosphere with outdoor aquatic adventures. The 63-mile-long jewel lives on the Colorado River and holds rank as the longest lake in Texas' Highland Lakes system, taking up almost 19,000 acres in area. This picturesque reservoir has transformed into a premier paradise to experience both lake leisure and luxury.

12. Lake of the Ozarks, MO

Considered the "Best Recreational Lake in the Nation" by USA Today, Lake of the Ozarks stretches 92 miles from end to end. The large man-made lake sits in the heart of Missouri and is ringed by rolling hills, a vibrant forest life, and charming small towns. The lake's national legion of lake lovers' journey to the site for its array of watersports, golf, camping, fine dining, and shopping opportunities. Try gliding along this lake in a

2022 Sea Ray SLX 250

.
Western

13. Kauai, HI:

Escape to one of the least crowded locations of the Hawaiian Islands. From lush green hills to secluded beaches, stunning views, and a sparkling waterfall, this gorgeous destination is perfect for those who love tropical serenity. Navigate these beautiful waters in luxury and comfort with a 2022 Galeon 510 SKY.

14. Lake Tahoe, CA; NV:

Hang glide, take a helicopter tour, shop, ski, hike, boat or do almost anything by this stunning clear blue lake. Nestled up in the Sierra Nevada Mountains, this is one of the deepest lakes in the US and is over a million years old! For delectable dishes and a top-notch dining experience, try the Edgewood Restaurant in Stateline, NV.

15. Magdalena Bay, CA:

Cruise along Magdalena Bay for sights of the sea like never before! Watch as grey whales fill the water with life in the winter, spot dolphins, sea lions, striped marlin, balls of sardines, anchovies, and more. Cruise out and about and see more marine life on a

2022 Ocean Alexander 37L

.
Would you like to learn more about MarineMax? Let us help!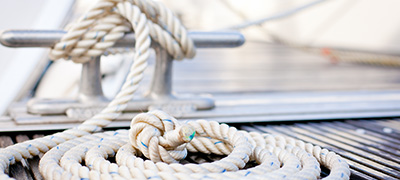 Brush Up Your Boating Skills
Our goal is to make sure you and your family feel confident and comfortable operating your boat. Our videos featuring experts will help.
Get the Tips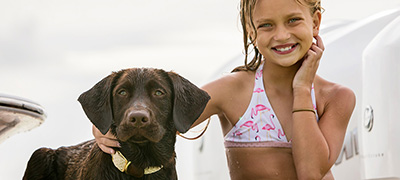 The Boating Lifestyles Blog
Browse hundreds of articles on customer stories, tips, trends, gear, amazing boating locations and more found in our Blog.
Explore Boating Articles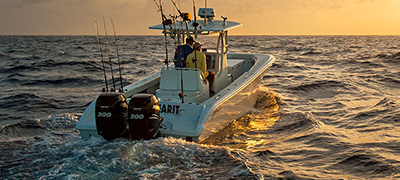 World-Class Service
With certified technicians, the top parts and accessories, and convenient marinas, you'll never miss a day on the water.
Learn More