Let the Water Change Your Life
When the water calls, let MarineMax deliver all of boating's magical moments. We're a community of boaters, United by Water, ready to guide your journey. Whether you're an experienced boater or a first-timer, we'll get you on the water, creating fun and great memories.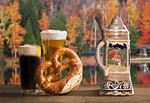 Lake Ozark, Missouri
Oct. 13, 2018
If you like boats, brats, and beer, then join us for some fabulous Boatoberfest fun at MarineMax Lake Ozark on Saturday, October 13. We are hosting our customer appreciation day with German food, music, games and giveaways. Come visit with our staff, share your summer boating adventures and meet new friends. Demo the boat of your dreams, explore the exciting new 2018 models and check out the big savings available on remaining 2017 models. Food and games are scheduled from 11:00am - 2:00pm. Please let us know if you will be attending. RSVP to 573-365-5382 before October 7.
Lake of the Ozarks, Missouri
Oct. 14, 2018
October offers some of the best boating of the year. Bring the whole family for some fabulous fall fun. We will depart from MarineMax at 11AM for a leisurely cruise followed with lunch at a lakeside restaurant.
Map of MarineMax Lake Ozark Location
http://www.marinemax.com/stores/lake-ozark
MarineMax Lake Ozark
Sales
Monday:

9:00 AM - 5:00 PM

Tuesday:

9:00 AM - 5:00 PM

Wednesday:

9:00 AM - 5:00 PM

Thursday:

9:00 AM - 5:00 PM

Friday:

9:00 AM - 5:00 PM

Saturday:

9:00 AM - 5:00 PM

Sunday:

10:00 AM - 4:00 PM
Marina
Monday:

10:00 AM - 4:00 PM

Tuesday:

10:00 AM - 4:00 PM

Wednesday:

10:00 AM - 4:00 PM

Thursday:

10:00 AM - 4:00 PM

Friday:

10:00 AM - 4:00 PM

Saturday:

10:00 AM - 5:00 PM

Sunday:

10:00 AM - 4:00 PM
Serving the Midwest Boating Community for Over a Quarter of a Century
MarineMax Lake Ozark has been serving the Midwest boating community with unparalleled boat service for over 83 years selling new & used recreational boats & related marine products. Focused on premium brands such as Galeon, Sea Ray, Harris Pontoons, Nautique and Boston Whaler, our company compliments its industry leading brands with exclusive, value-added services. These include dedicated delivery captains, classroom and in-water customer training, professionally organized Getaways!® cruises, our unique value-price no-haggle approach, and unparalleled after-sale service.
Find out more about MarineMax Lake Ozark
Thad Jameson

General Manager

Dale Law

Business Manager

Kelly Koch

Sales Consultant

Chad Crouch

Sales Consultant

Greg Batte

Sales Consultant

Ben Vens

Nautique Ambassador

David Coble

Sales Consultant

Kyle Bargfrede

Sales Consultant

Chandler Daggett

Sales Consultant

Paul Schifferdecker

Sales Consultant

Ron Mason

Mobile Service Advisor

Bryan Riley

Service Manager

Byron Gallina

In House Service Advisor

Helen Witt

Cosmetic Service Advisor

Tim Clapper

Rig Team Leader

Tawny Daggett

Marina Operations Manager

Mark Barbour

Brokerage

Greg Riley

Sales Delivery Captain

Dina Netfzger

Parts

Morgan Mayer

Parts

Phil Underwood

Parts

Perrey Torrence

Parts
View More