Shop By Type
A Boat for Every Lifestyle
Page Position for store-info
Your Local Store
MarineMax Lake Ozark
Sales
Monday:

9:00 AM - 5:00 PM

Tuesday:

9:00 AM - 5:00 PM

Wednesday:

9:00 AM - 5:00 PM

Thursday:

9:00 AM - 5:00 PM

Friday:

9:00 AM - 5:00 PM

Saturday:

9:00 AM - 5:00 PM

Sunday:

10:00 AM - 2:00 PM
Service
Monday:

8:00 AM - 5:00 PM

Tuesday:

8:00 AM - 5:00 PM

Wednesday:

8:00 AM - 5:00 PM

Thursday:

8:00 AM - 5:00 PM

Friday:

8:00 AM - 5:00 PM

Saturday:

8:00 AM - 5:00 PM

Sunday:

Closed
Marina
Monday:

10:00 AM - 4:00 PM

Tuesday:

10:00 AM - 4:00 PM

Wednesday:

10:00 AM - 4:00 PM

Thursday:

10:00 AM - 4:00 PM

Friday:

10:00 AM - 4:00 PM

Saturday:

Closed

Sunday:

9:00 AM - 4:00 PM

Fuel dock will reopen April 1.
3070 Bagnell Dam Blvd.
Lake Ozark, Missouri 65049
Family on back of Aviara boat with kid jumping in water
More Than Just a Dealership
United by Water
We are committed to creating the best ownership experience from start to finish. We understand the importance of having premium brands, a comprehensive list of services and financing options, classes that build your boating confidence, and customer events and Getaways!® to amazing places we host year-round.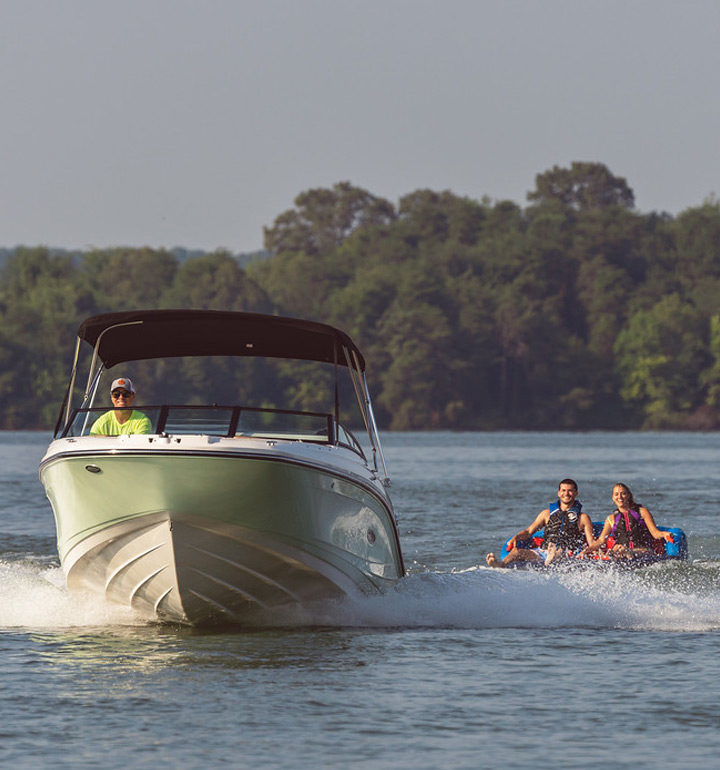 First Time Boaters
Fall in Love, for the First Time
Finding the perfect boat starts with how you want to have fun. Is fishing your top priority, or is it wake surfing and tubing?