Getting Started is Easy for a First Time Boat Buyer
If you're new to the fun and excitement of boating, we'll make it easy to get started. You've got a few hundred questions, right? We created this section just for you, with loads of information and tips to get your boating lifestyle started. We're ready to help guide your journey.
Page Position for loc1
A Boat for Every Lifestyle? Oh Yeah!
Finding the perfect boat starts with how you want to have fun. Is fishing your top priority, or is it wake surfing and tubing? This handy guide makes it easy to figure out which boat types will best meet your needs.
Page Position for loc3
Resources for New Boaters
Find the perfect boat for you

Looking for a new boat but don't know where to start? Our Boat Finder tool makes it easy to find the best boat for you based on your favorite marine activities and preferences.

Boat Buyers Guide

Not sure where to begin? MarineMax has created a Boat Buyer's Guide guide to help give you everything you need to know about the exciting lifestyle of boating and how to begin the boat buying process.

Get Your Feet Wet with These Beginner Boats

When it comes to boat size, sometimes it's best to start out smaller rather than larger, the learning curve is shorter and managing the boat is simpler.
Page Position for faq
Frequently Asked Questions for Beginner Boaters
Educational and Entertaining Boating Videos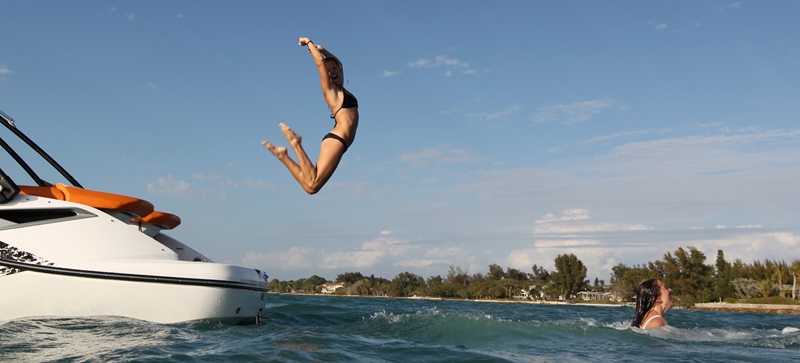 Play video for More Fun Than a Barrel of Boaters
No matter what questions you may have, our experts can help you answer them. MarineMax, and our Team Members, are your source for complete boating instructions and resources!
Want to Learn More About MarineMax?
Page Position for loc2
Classes to Keep You on Course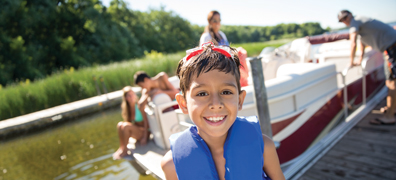 Kids in Boating
Boating is a great way to spend time with kids. This mix of classroom and hands-on training helps your honorary first mates get comfortable with boating.
Search for Kids in Boating Classes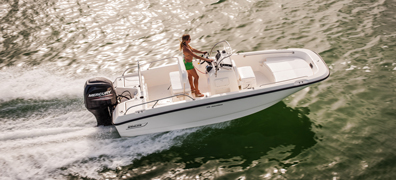 Women on Water®
Exclusive classes especially for women ready to take the helm while gaining more confidence in the operation and care of their boats.
Search Women on Water® Classes
Learning the Ropes
Whether you're new to boating or need a refresher, learn the basics of boating and the rules of the water from our Coast Guard-certified captains.
Search Boating Classes