Power Catamarans
What you do with a power catamaran depends on the activity and size of the boat you choose. Smaller power catamarans can be better for fishing or diving. Larger power catamarans equipped with a galley, head and multiple cabins can be a better choice for a coastal cruise or ocean voyage.
The power catamaran offers a reliable stable platform and an excellent choice for families and guests of all ages.
Smooth Rides, Big Adventure

The power catamaran boat design features twin hulls connected by a bridge deck in various sizes for different activities. Power catamarans come equipped with large engines that produce high speeds with reinforced hulls to handle the weight and power of these engines. Smaller models are designed specifically for fishing while larger models are more equipped with amenities and space as cruising platforms for longer outings.

Spacious and Luxurious

Having grown in popularity in recent years, these boats offer ample deck and cabin space, fuel efficiency from less drag through the water, amazing maneuverability with dual engines, and stability at rest providing greater comfort for relaxing days aboard or a peaceful night's sleep.
Resources for New Boaters
Want to Learn More About Power Catamarans?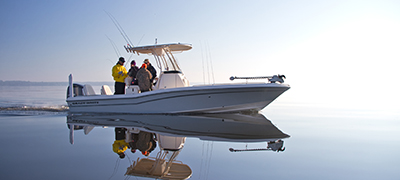 Ready to Get Fishing?
Check out the fishing boats available in our inventory now!
Get Fishing
Dual Console Boats
Dual console boats provide functionality and comfort for boaters looking to spend their time on the water.
Learn More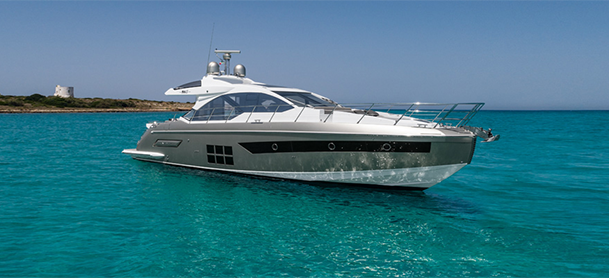 Motor yachts
A motor yacht to captivate your adventurous dreams is here - first-class motor yachts combine luxury and comfort for your extended stay out on the water.
Learn More