Best Boats for Cruising Fun with Family and Friends
The boating lifestyle can span many water activities from tow sports to offshore sport fishing and everything in between. Simply being on a boat and cruising around with family, pets and friends is one of the activities most boaters enjoy the most. Cruising can be enjoyed going to planned destinations or just spontaneous adventures on the water, and although all boats can be cruised, some types of boats are designed specifically to provide the most comfortable platform for family and friends to simply enjoy time on the water.
Page Position for lifestyle
How to Enjoy the Cruising Lifestyle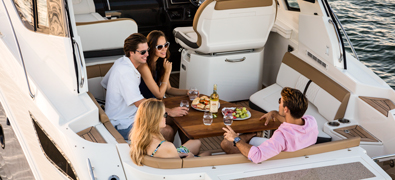 The Rise of Sterngating
Did you know that the best tailgating events don't even take place on land?
The Rise of Sterngating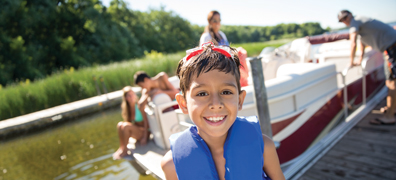 The Art of the Raft-Up
Getting together with other boaters is one of the true pleasures of the boating life.
The Art of the Raft-Up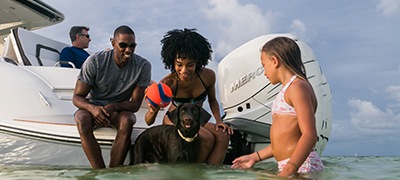 Read Our Leisure Blog
MarineMax has numerous blogs with everything for the relaxing boat excursion enthusiast.
Read Cruising Stories