Harris Luxury Pontoon Boats
Championing expert craftsmanship and genre-redefining designs, Harris has distinguished itself as one of the top pontoon boat manufacturers in the world. Originating over six decades ago, Harris has been at the forefront of the rise of pontoons. Their flagship line, the reputable Crowne series, paved the way for a new era in the world of luxury pontoon boats for sale. Explore the model boats below or click here to view all new, used, and brokerage Harris Pontoons for sale.
Play video for The Harris Brand
For more than 60 years, Harris has been serving its customers with the mission of making time on the water better than ever. Their lasting reputation speaks for itself, and their continuous pursuit of perfection means the future is bright. Join Harris on the water!
Page Position for video-2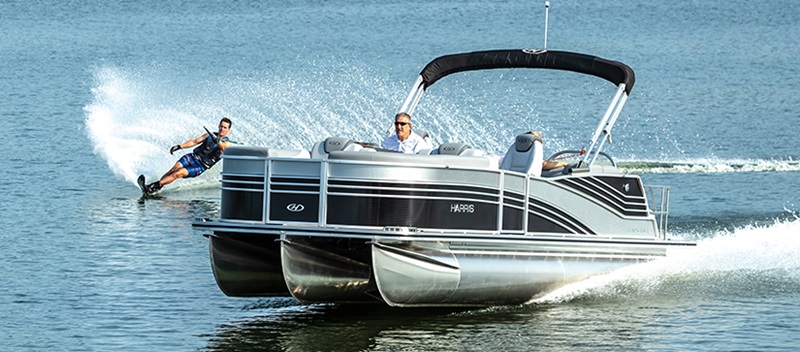 Play video for Grand Mariner Series
Dynamic luxury and peerless performance define the Grand Mariner series, a versatile group of upscale boats for entertaining and watersports.
Play video for 2021 Harris Pontoon Models
Check out the full 2021 lineup of Harris Pontoon boats featuring upgrade technology and plush amenities.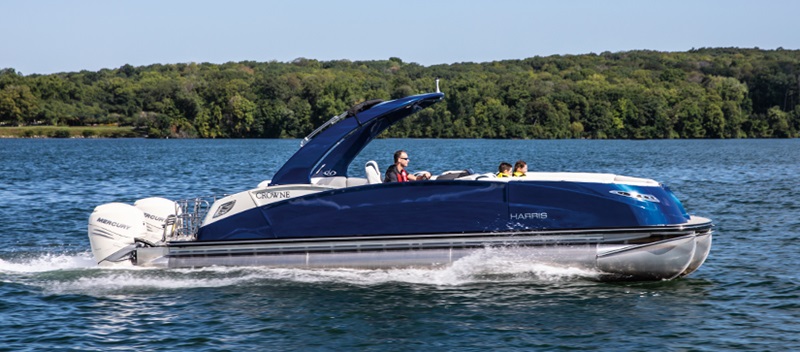 Play video for Crowne Series
The elite Crowne series boasts sleek lines, premium construction, elegant detailing, dramatic power, and agile handling, as well as a magnificent array of standard amenities and modern floorplans for truly inspired onboard entertaining.
Page Position for models
Models
MarineMax is proud to offer Harris Pontoons. Our team has the experience and expertise to guide you into the perfect Harris Pontoon for your life on the water.
Page Position for tours
Virtual Tours
Explore these Harris models and fall in love no matter where you are.
Page Position for form
Want to know more about Harris Pontoons? Let us help!