Galeon Yachts
Since 1982, Galeon Yachts has been gracing waters across the continent with handcrafted beauty, elegance, and luxury. Every vessel by Galeon is produced in a world-class facility in Gdansk, Poland, and crafted with the utmost care—ensuring quality surpasses standards, making the company stand out amongst others. This award-winning boat builder is a family-owned and operated business that has been evolving rapidly throughout the years as it continues to meet the demands for innovation and excellence, which results in a line of yachts simply unparalleled for performance, seaworthiness, and style.
Explore the model boats below or view all new, used, and brokerage Galeon Yachts for sale.
Page Position for models
Models
MarineMax is proud to offer Galeon Yachts. Our team has the experience and expertise to guide you into the perfect Galeon for your life on the water.
Page Position for series
View the Galeon Model Line
Page Position for video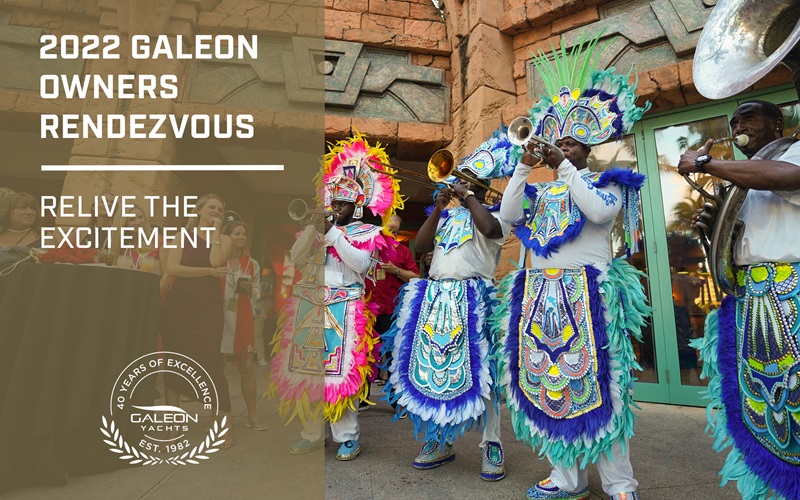 Play video for Galeon 2022 Rendezvous
As a Galeon yacht owner, you'll have exclusive access to incredible adventures throughout the year. Take a look at the 2022 Galeon Rendezvous in the Bahamanas. From exquisite dinners to a dance party, it was an unforgettable weekend in one of the most beautiful boating destinations.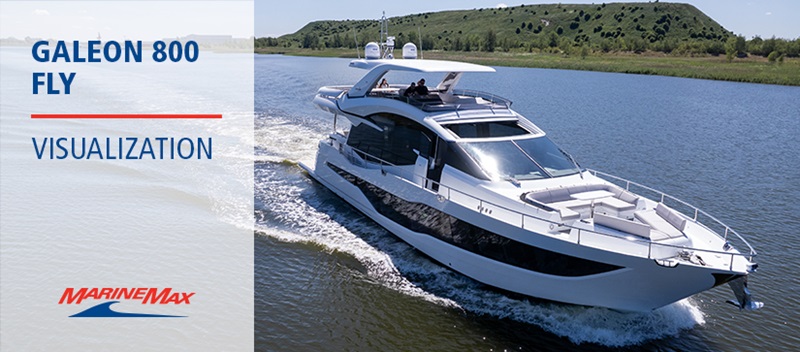 Play video for Galeon 800 Fly
With the highest number of feet in our fleet, the Galeon 800 FLY will have even more luxury for you.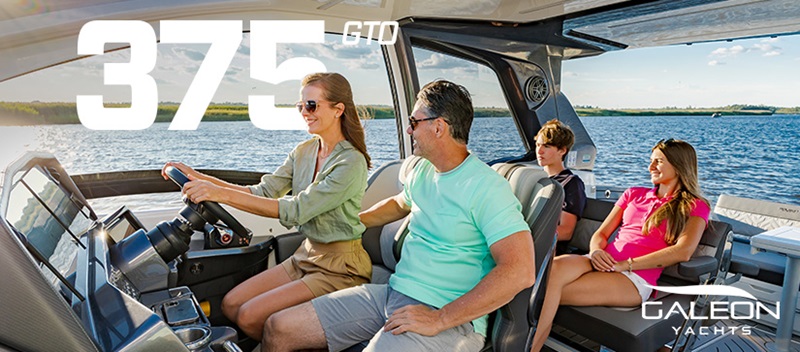 Play video for Meet the Fun Machine: the Galeon 375 GTO
A day on the water will never be the same once you've experienced what the Galeon 375 GTO has to offer. With powerful engines, luxurious features, and ample space for all your entertaining needs, the 375 GTO is the dayboat that can do it all.
Page Position for flybridge
Page Position for skydeck
Page Position for form
Want to know more about Galeon? Let us help!
Explore Galeon Yachts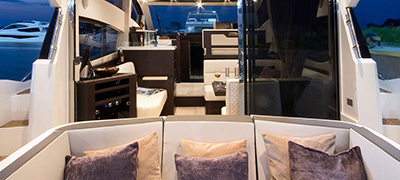 Pushing the Boundaries
Each Galeon yacht is a piece of handcrafted excellence. Galeon designs assure unparalleled modern styling and convenience.
Learn More
Galeon Yachts Collection Brochure
Prepare to be amazed as you explore the lineup of Galeon Yachts. Are you ready to Experience Innovation?
Galeon Brochure
Nana's Cool Boat
Boating holds a special place in the life of this Galeon yacht owner. Read her story.
Learn More