Azimut Yachts
Stand out from the crowd on board an Azimut Yacht. Their stunning beauty resonates but the quality is in the details. Comfort, safety, technology and elegance all attribute to the Italian ingenuity that can be seen throughout their entire lineup. The design of Azimut yachts shapes the Italian essence behind the brand. Each model in the Azimut range reflects the attention to detail and the style excellence of Italian manufacturing. Design, technology, materials, components and human expertise are all Azimut hallmarks that meet a higher standard: quality. Azimut Yachts sets the standard for all other new and used luxury yachts for sale. Explore the model boats below or click
here
to view all new, used, and brokerage
Azimut yachts for sale
.
Page Position for video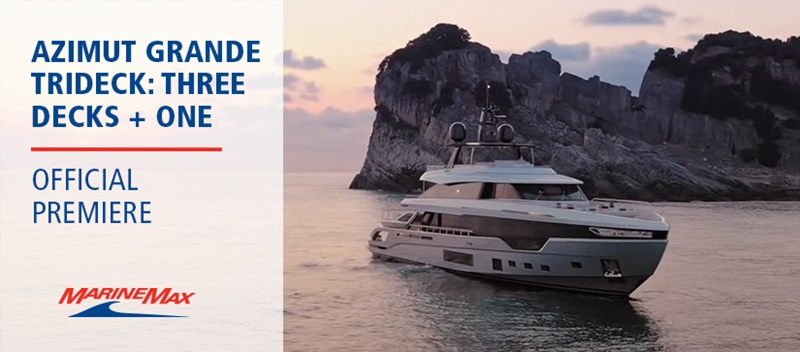 Play video for Azimut Grande Trideck
Azimut Yachts' first ever Trideck superyacht defies the accepted norms of boat design to create extraordinary new spaces that redefine the concept of onboard living.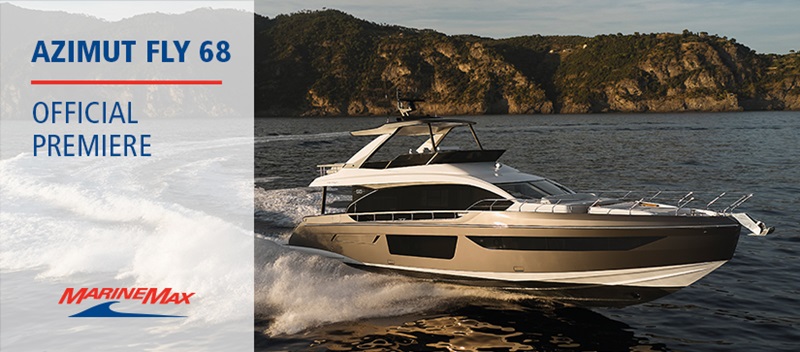 Play video for Azimut Fly 68
Italy is a nation of unique enterprises. At Azimut-Benetti we do just one thing: build boats. But we strive to make them ever more beautiful, reliable and innovative. Here too we use technology to enrich our products. And we do it better than anyone else. But what makes the difference is the spirit and professionalism of the men and women who work for us.
Page Position for azimut68
Page Position for Azimut30
Page Position for models
Models
MarineMax is proud to offer Azimut Yachts. Our team has the experience and expertise to guide you into the perfect Azimut for your life on the water.
Page Position for flybridge
Page Position for 2
Peace of Mind

The Azimut Peace of Mind Warranty provides coverage for thirty-six months and is available for any Azimut yacht up to 72 feet. If any problems arise, simply contact your local MarineMax store for repairs made necessary by defects in materials and/or workmanship, free of charge, in accordance with the terms and conditions of Azimut's Limited Warranty. This warranty applies to all vessels purchased by private customers, even through leasing, and which are used exclusively for pleasure yachting, with the exception of those destined for professional or business use, even if on an occasional basis. The Azimut "Peace of Mind" warranty can be purchased, just like any other option, when you order your new Azimut Yacht. Since the warranty will be part of the final selling price, it can also be included in a leasing agreement. It otherwise can be purchased at any time, within the term of Azimut's twelve (12) months limited warranty, by the original Owner through the Azimut Official Dealer Network. In this case, the sale of the Azimut "Peace of Mind" warranty is subject to a survey to be carried out by the Azimut Official Dealer Network and at the charge of the Owner. This warranty is made by Azimut with only the original purchaser of the yacht and does not extend to any third parties. MarineMax and Azimut… we stand by you.
Page Position for owner
Azimut Life | Owner's Events

With Azimut yacht ownership comes superb privileges. You'll enjoy exclusive invitations to owner rendezvous trips and parties at worldwide destinations.

Winter Rendezvous

Every March, Azimut owners bring their yachts or fly in to join others at Ocean Reef Club in Key Largo, FL. This weekend of adventure includes activities for all including days on the water soaking up the Florida sun and evenings of drink, food, and entertainment.

Nantucket & Newport Rendezvous

Azimut owner's gather every August in either Newport or Nantucket, to celebrate the yachting lifestyle. Bringing the whole family, they kick back and relax with a weekend of cocktail parties, live entertainment, delicious food, wonderful conversations, and beautiful views.

Yachting Gala

Owners from around the world make their way to beautiful Italy where they experience the true Azimut lifestyle! This exclusive trip includes everything from sightseeing excursions and factory tours to luxury trunk shows and delightful wine experiences. The possibilities are endless in this incredible destination!
Page Position for awards
Award Winning Yachts

At the 2018 Cannes Yachting Festival, Azimut Yachts won an array awards including Shipyard of the Year, Best Interior Design, and Innovation. For over the past 50 years, Azimut has been a leader among the yachting industry and prides itself on offering the most innovative, thoughtfully designed, and incredibly detailed vessels.
Want to know more about Azimut? Let us help!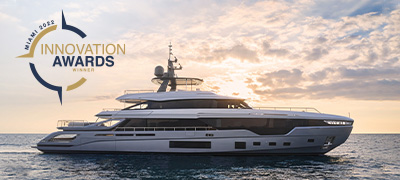 Innovation Awards Winner
During the 2022 Miami International Boat Show, the Azimut Grande Trideck model was victorious.
Learn More
Finance Your Boat
When it comes to financing the boat you've always wanted, our team has you covered.
Explore Finance Options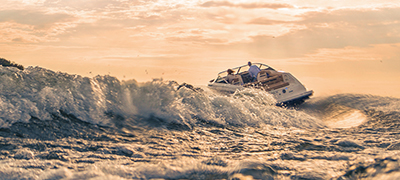 Connecting Buyers and Sellers
Our brokerage services deliver a big audience. As the nation's largest boating retailer, we have the resources it takes to sell your boat and find you a new one.
Get Started