Azimut S Series
Besides "S" for spectacular, streamlined exteriors, seductive, and sporty, the "S" best describes Azimut's S Series line of yachts that offer the zenith of technological performance options and advancements in the market. With carbon fiber construction and innovative propulsion allowing high speeds, excellent maneuverability, and the lowest consumption of fuel in its class, the S Series offers generous living space combined with stunning beauty. Garner the excitement in a sleek and luxurious vessel that will take you to your next destination faster.
S6

Set yourself up for a ride in almost 60 feet of sporty elegance aboard the Azimut S6. This eco-friendly model combines a triple Integrated Propulsion System (IPS) with an enhanced hull that optimizes performance. Its spacious modern interior, external dining area, staggered dinette, and large windows are inviting to guests, and with an added convertibility factor, tailored comfort is easily attained.

S7

A step up in length from its predecessor, the Azimut S7 offers almost 72 feet of luxury to enjoy. With maximum speeds of up to 35 knots, this five-cabin yacht guarantees low fuel consumption combined with peak performance. Considered the most "forward-facing sport yacht in its category, the fluid design concept connecting the inside and out offers a superbly balanced and relaxing experience for many guests aboard.

S8

Submerse into the intriguing world of technology fused into this floating masterpiece aboard the Azimut S8. This 80-foot beauty travels in an eco-conscious style, minimizing fuel consumption and noise from being propelled. Enjoy the endless ambiance and an aesthetically pleasing atmosphere both outside and in, with seemingly endless areas to relax and lounge, including on the open deck of the garage area that can store many water toys alike.
Page Position for video
Page Position for form
Request More Information About the S Series
Built on a History of Excellence
Azimut sets the standard for new and used luxury vessels. Italian ingenuity and painstaking attention to detail go into every yacht.
Get on the Water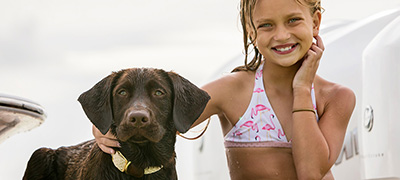 The Boating Lifestyles Blog
Browse hundreds of articles on customer stories, tips, trends, gear, amazing boating locations and more found in our Blog.
Explore Boating Articles
Let's Get Social 👍
We want to hear from you! Share your boating photos and videos. You may even get featured on one of our channels, along with the latest news from across the boating industry, fun stories from fellow boating enthusiasts, and much more!
Follow Us