Magellano Series
Long journeys and extended voyages at sea are what this impressive lineup represents. The Azimut Magellano Series is a timeless masterpiece consisting of many modern innovations, and its essence infuses seafaring hardiness for all weather conditions with luxury in this initial nautical crossover design. With limited fuel consumption due to various cruising speeds and an intelligent dual-mode hull design, the Magellano series is ready to take on the oceans worldwide in an eco-fashion, as its prestigious eloquence is abundantly apparent from the atmosphere within.
Magellano 66M

Make your voyage divine aboard the Azimut Magellano 33M. Aboard this 66' wonder, carbon fiber and a double chine dual mode hull help increase fuel efficiency, while the hull design also decreases friction and increases stability in the water. Additionally, a navetta option can be employed, which separates the crew from the owner and guest areas completely while aboard this impressive model with up to four cabins for guests and an additional one for a crewmember.

Magellano 25M

Prepare to enhance nautical adventures by far aboard this 82'9" wonder. The Magellano 25M is the epitome of a timeless masterpiece, with the exterior designed by Ken Freivokh. Teak envelopes the aft areas with rich aesthetics, while substantial amounts of glass recreate the appearance of a penthouse with an ocean view. An artsy elegance created by Vincenzo De Cotiis is apparent throughout this private four-cabin, plus two crewmember interior, which also allows plenty of light aboard to enhance the environment and flow through a natural spectrum.

Magellano 30M

Expand seafaring exploration beyond the imagination aboard this stunning creation. Aboard the Azimut 30M, experience nearly 98' of bliss while en route to exquisite destinations. The 30M consists of five cabins and three additional ones for the crew. Its max speed can reach up to 24 knots and its breathtaking beauty on the inside and out, along with an open-ended infinity terrace, expanded immersive windows, and every interior element intentionally designed to mimic the sea, portrays the unconventional perfection achieved in this model's creation.
Page Position for video
Page Position for form
Request More Information About the Magellano Series
Built on a History of Excellence
Azimut sets the standard for new and used luxury vessels. Italian ingenuity and painstaking attention to detail go into every yacht.
Get on the Water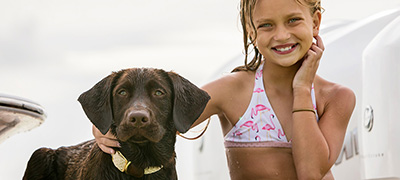 The Boating Lifestyles Blog
Browse hundreds of articles on customer stories, tips, trends, gear, amazing boating locations and more found in our Blog.
Explore Boating Articles
Let's Get Social 👍
We want to hear from you! Share your boating photos and videos. You may even get featured on one of our channels, along with the latest news from across the boating industry, fun stories from fellow boating enthusiasts, and much more!
Follow Us