Your Local Store
MarineMax Lake Ozark
Sales
Monday:

9:00 AM - 5:00 PM

Tuesday:

9:00 AM - 5:00 PM

Wednesday:

9:00 AM - 5:00 PM

Thursday:

9:00 AM - 5:00 PM

Friday:

9:00 AM - 5:00 PM

Saturday:

9:00 AM - 5:00 PM

Sunday:

10:00 AM - 2:00 PM
Service
Monday:

8:00 AM - 5:00 PM

Tuesday:

8:00 AM - 5:00 PM

Wednesday:

8:00 AM - 5:00 PM

Thursday:

8:00 AM - 5:00 PM

Friday:

8:00 AM - 5:00 PM

Saturday:

8:00 AM - 5:00 PM

Sunday:

9:00 AM - 4:00 PM
Marina
Monday:

10:00 AM - 4:00 PM

Tuesday:

10:00 AM - 4:00 PM

Wednesday:

10:00 AM - 4:00 PM

Thursday:

10:00 AM - 4:00 PM

Friday:

10:00 AM - 4:00 PM

Saturday:

9:00 AM - 5:00 PM

Sunday:

9:00 AM - 4:00 PM

Fuel dock will reopen April 1.
3070 Bagnell Dam Blvd.
Lake Ozark, Missouri 65049
Amenities at MarineMax Lake Ozark Marina
MarineMax Lake Wylie
About this Marina
MarineMax Lake Ozark maintains a cozy marina with a full-service retail sales, marine repair, and service facility. The team at MarineMax Lake Ozark provides unparalleled personal customer service.
Services At MarineMax Lake Ozark
Onsite Marina Services At MarineMax Lake Ozark
Membership amenities include a quiet cove, convenient parking to docks, electric, water, cable, Wi-Fi, 10% fuel discount, clean shower/restroom facilities, complimentary laundry facility, business center and dockers lounge, full service gas dock with free pump outs, MarineMax service and parts department on property, and nightly security.
Our MarineMax carpenters and craftsmen are versed in the widest range of materials, methods, and technologies of carpentry and joinery. Whether your job requires big or small projects, MarineMax experts will get it done.
Carpentry and Joinery
Our MarineMax team consists of highly experienced electricians, engineers, and support staff who understand the unique electrical requirements to keep your boat or yacht running smoothly.
Electrical Systems
Our MarineMax team consists of highly skilled professionals who will repair anything fiberglass and composite related as soon as possible. So, you can go back to boating in no time.
Fiberglass and Composites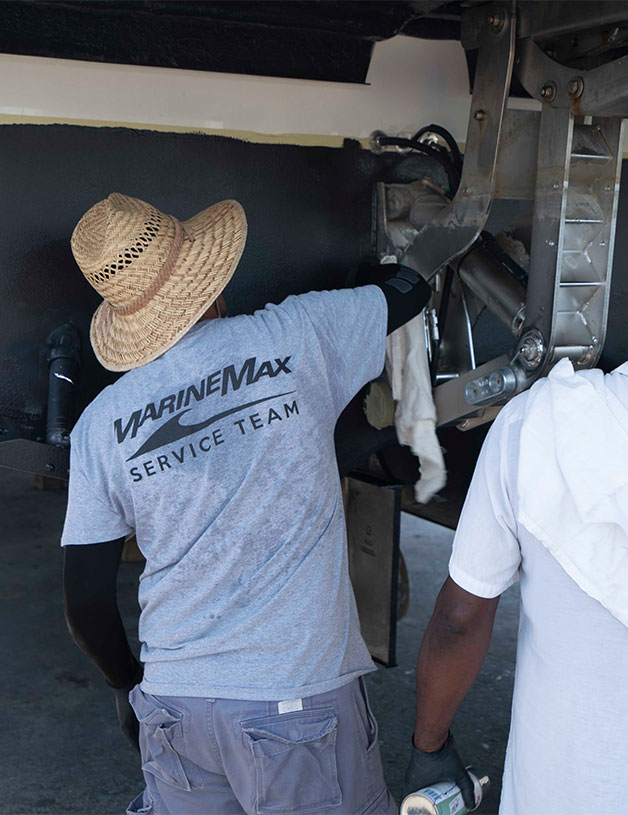 Keep your whole vessel running like new with our highly skilled MarineMax mechanics and extensive services. We provide a full-service approach to all your marine mechanical service needs. Simplify your boat maintenance. Our expert marine mechanics provide quality services for all the systems on your boat, so you spend more time boating.
Mechanical Systems
MarineMax Lake Ozark Marina
(573) 365-5382
Hours Seasonal:
Currently closed