Yacht Brokerage
When you list your boat with MarineMax Yacht Brokerage Services, we utilize comprehensive marketing tools and personal brokerage services to connect buyers and sellers.
Brokerage 101 How It Works

It's simple. Brokerage listings allow consumers to buy and sell boats and yachts through an independent third party. MarineMax has the industry's largest in-house brokerage team with more than 125 brokers in 20 states. These brokers are experienced professionals providing personal brokerage services for buyers and sellers.

Want to Buy a Brokerage Yacht

Our connections, reach and expertise with yacht brands around the globe means you're guaranteed to find results. We understand the needs and desires of the luxury yacht buyer, and our brokerage listings will surely get you excited.

Find Recreational Boats Too

Nobody knows world–class leisure, fishing, and watersport boats better than MarineMax. If you're looking to buy a recreational brokerage boat we've got plenty of dream boats just for you.

Dreaming of a Mega Yacht

We've got Mega Yachts! Our professional brokers have extensive experience and knowledge in this highly-specialized yacht category. So if a Mega yacht is on the menu, look no further than MarineMax. You're going to love this experience!

Selling is a Buying Opportunity!

Our connections, reach and expertise with boat and yacht brands around the globe means you're guaranteed to get results. We understand your needs and desires – whether you're selling a recreational boat or a luxury yacht – and our brokerage listings will deliver a large audience of potential buyers.

Getting Started is Easy

When listing with MarineMax your boat or yacht appears on marinemax.com, marinemaxyachts.com, yachtworld.com, boats.com, boattrader.com, boatdealers.ca, and marinesource.com. We also offer advertising in national magazines like Power & Motor Yacht, Boating, Yachting, and Showboats International. Digital marketing support includes email, web banners, and search engine marketing.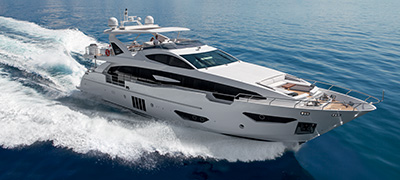 Find Your Yacht
The yacht brands we carry are chosen for their outstanding reputations, exceptional product lines, superior customer service and intimate understanding of luxury.
Search Our Yachts
MarineMax Yacht Centers
Within the MarineMax family of 60-plus stores are dedicated Yachting Centers each designed to create an exceptional ownership experience.
Find a Yacht Center
Our Team Is Your Advantage
Our work doesn't end when you purchase your boat. MarineMax supports our owners with a team of experts dedicated to creating amazing boating experiences.
Meet the Team
Page Position for loc
Page Position for loc1
You May Also Like
Charter Management
Yacht owners at MarineMax can opt to place their vessel in a charter fleet during periods they won't use it. For many this is an excellent method for offsetting operating expenses.
Explore Charter Management
Private Ownership Benefits
Yacht ownership at MarineMax comes with superb owner benefits. Enjoy exclusive owner rendezvous trips and parties, confidence-building boating classes, and more.
Discover Private Ownership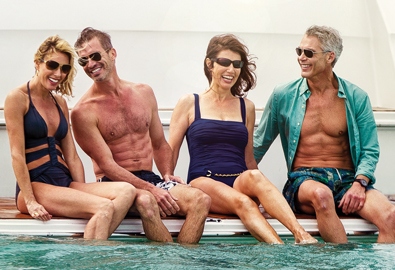 Private Yacht Charters
Imagine your own floating resort at virtually any international port-of-call. We represent private owners who allow their yachts to be chartered on a limited basis.
Find Private Yacht Charters