Tips to Prepare for the End of Boating Season
When the air starts to cool and boating season ends, do you have a plan for your boat? For many, having an end-of-season boating action plan ready will put their mind at ease and allow enough time to take care of any necessary repairs, upgrades, winterization processes, or select a storage location for their vessel. If you are a new boater, you might not be as familiar with the process or everything available to keep your boat in tip-top shape while the winter months keep you on land, but have no fear—we'll help simplify the details with the handy tips below:
1. Find a boat storage location
If you plan to use a marina, this is one of the top priorities since they can fill up fast! Make plans well in advance if you want to take advantage of indoor storage, high and dry storage, and other great amenities marinas offer. MarineMax has plenty of marinas around the nation that you can choose from. Find your Marina near you.
2. Make an appointment for winterization
Do you know how to winterize your boat? If not, MarineMax can help. Preparing a boat for winter can be a detailed process that some might not know how to perform properly or have time to do. From shrink wrapping your boat to draining fluids, it's all part of winterization. If you want to attempt it yourself, then check out our web page here. If you'd rather have a certified professional tackle the task, check our winterization options, or contact your local store ahead of time.
3. Schedule maintenance, repairs, or upgrades
Some boaters enjoy having their boat fresh and ready to go for the start of the next season. By scheduling services such as routine maintenance or repair jobs at the end of the season, you won't be missing valuable time out on the water when the weather warms back up. It's also a perfect time to schedule any upgrades as well. Check out the array of services MarineMax offers.
4. Clean your boat
Cleaning or picking up trash sounds self-explanatory, but some can forget, and yesterday's sandwich will turn into a breeding ground for mold and bugs if left aboard for some time. Besides the cleaning basics, detailing, bottom scrubbing, waxing, and other services can be scheduled to keep your boat looking its best and smelling fresh. Do you want our team of professionals to clean your boat? Book it at any time with the MarineMax App for Boating Made Easy™.
5. Invest in a new boat
Since it's the end of the year and newer models are seeping in, others are being phased out. If you're looking to discover a different model or ready up upgrade to something new, now's the time! It is also the perfect time to pre-order a new build or custom boat to prepare in time for warmer days on the water ahead! Talk to your local MarineMax store for more details.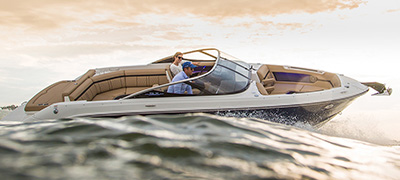 Is Your Boat Ready?
Our teams at each store are knowledgeable about service needs for each climate and all boat types. We'll make sure your boat is ready to hit the water when you are!
Get Your Boat Ready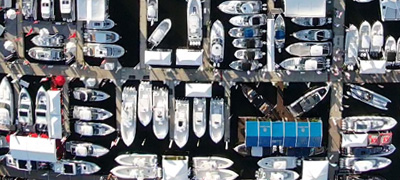 Brands for All Boaters
Our wide variety of brands suit every boating lifestyle.
Get on the Water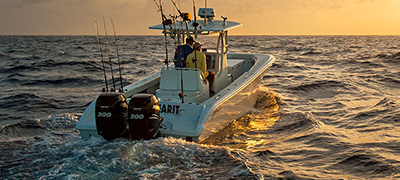 World-Class Service
With certified technicians, the top parts and accessories, and convenient marinas, you'll never miss a day on the water.
Learn More