Azimut Yachts: What's Stopping You?
Azimut owners recently gathered together at the Ocean Reef Club for the Azimut Winter Rendezvous. They celebrated the yachting lifestyle and enjoyed the many benefits of being an Azimut Yacht owner. Find out why Azimut owners choose to fill their needs as boaters with Azimut Yachts.
Built on a History of Excellence
Azimut sets the standard for new and used luxury vessels. Italian ingenuity and painstaking attention to detail go into every yacht.
Get on the Water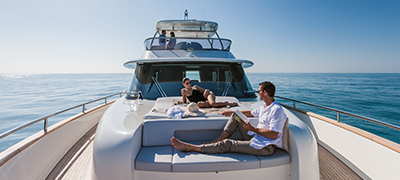 The Yachting Lifestyle
Read all about the latest yachting news. From the newest models and innovations to adventures taken by fellow boating enthusiasts.
Get Bloggin'
Our Team Is Your Advantage
Supporting owners with a team of experts to ensure you enjoy boating to the fullest.
Meet Our Team