Sneak Preview of the Azimut S6
As the latest addition to the Azimut lineup, the S6 is the second model of the new S generation to come to life. Trendy and sophisticated, the S6 will deliver an advanced yachting experience: carbon-tech construction, triple pod propulsion, top speed up to 36 knots and the best fuel efficiency.
Official launch: Cannes Yachting Festival 2018
About the S Collection

The S Collection blends a sporty look with elegance thanks to innovative high-tech solutions and high performance materials for desirable, technological yachts. The stylistic high point of the collection is the dynamic bow cap while aboard, the huge open spaces create a sense of constant dialogue between the interior and exterior for unrivalled comfort and luxury.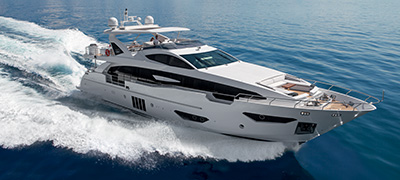 Find Your Yacht
Yacht ownership at MarineMax comes with superb benefits like rendezvous trips and parties, VIP boat show access, and dedicated yacht owner services. Start down the path and explore our stunning yachts.
Search Yachts
Built on a History of Excellence
Azimut sets the standard for new and used luxury vessels. Italian ingenuity and painstaking attention to detail go into every yacht.
Get on the Water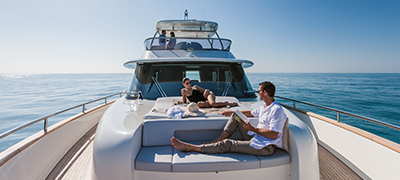 The Yachting Lifestyle
Read all about the latest yachting news. From the newest models and innovations to adventures taken by fellow boating enthusiasts.
Get Bloggin'