Life in the Fast Lane
For one speed-loving yachtsman, the Azimut S8 checks all the right boxes.
By Garner Trilsby
The thing about guys who own Lamborghinis is they aren't known for moving slowly. Kurt Friedman is an Ohio native who also owns a waterfront home in Naples, Florida, that he bought in 2010. The 78-year-old sportscar enthusiast was already well acquainted with thrill-inducing machinery by then, but he'd never owned a boat. And when he looked at the dock behind his new home, it just looked so tantalizingly empty that he knew it was time to dip his toe into the world of boating. Or, more accurately, do a cannonball.
"He came into our MarineMax location," says James Corts, a yacht and brokerage sales executive at MarineMax Naples, "and he said he was looking to buy his first boat. But it turned out he wasn't being totally truthful. He was actually looking to buy his first boat and his second boat. He basically bought two at the same time: a Boston Whaler 34 Conquest with triple outboards and a little 22' Whaler, and they filled up his dock quite nicely, I think."
At the time, Friedman thought he might like to become a fisherman, so the choice of the Boston Whalers made sense. But the angler's life turned out not to suit Friedman, though he did love his time on the water. He soon decided that a more cruise-centric vessel was what he needed, and that's how he found himself back at MarineMax, working in concert with Corts to find his next boat.
"The switch [from fishing boat to cruising boat] was easy," says Friedman, "and Azimut just seemed like the logical choice. My wife Joyce and I, we fell in love with the lines. They do such a beautiful job with that."

Friedman soon found himself advancing through the Azimut ranks, culminating with an S7 and now the S8 that he currently owns. "We have bought seven boats in 13 years," he says with a laugh, "I guess you could say we are pretty good customers."
Friedman uses his boat frequently, and not surprisingly for a Lamborghini man, is that one thing he likes about it is its speed. "We cruise at 28 or 29 knots," he says. "We sometimes go to The Bahamas with seven or eight other boats, and we usually lead the pack." Those speeds are due to a powerful propulsion package that includes triple 1,000-horsepower Volvo Penta IPS1350s.
For Friedman, the pods are a no-brainer. "They are so smooth and quiet," he says, "I like them so much better than the shafts we've had on other boats, and the fuel economy is pretty decent too."
However, his captain took a bit of convincing. "At first, the captain didn't want a pod-driven boat—he hated them," says Corts. "But we took the boat out on a sea trial, and we opened up the sunroof, and the engines were so quiet that all you could hear was the air moving by. Kurt was immediately enamored by the pods, and the captain really ended up coming around on them too. He is like one of our biggest salesmen now, telling people how much he likes driving a pod boat."
The captain has a very valid opinion on the matter, as Friedman and his wife love to travel by boat. A favorite destination is the many islands of The Bahamas. "We've been to a bunch of them—Chubb Cay, Staniel Cay, Nassau. We like them all. I find Chubb particularly relaxing, but the only problem is there is no golf there."
The Friedmans also enjoy attending MarineMax-sponsored Getaways!® and annual events. They've even gone to Italy, to the town of Viareggio on the Tuscan coast, to visit Azimut's headquarters. "The events MarineMax puts on are simply wonderful," says Friedman, "and the people are just as good."
The couple enjoys spending time aboard with their family. They have three children and five grandchildren, and the yacht has become a focal point for family activities even as the clan has spread out. One daughter, in particular, loves to use the boat with her friends, and the Friedmans are all too happy to entertain them. And, of course, the S8 is up to the task as well, with four full staterooms for everyone's privacy, plus multiple entertainment areas topside.
There's no news on whether Friedman intends to keep moving up the food chain when it comes to boats. He thinks keeping a bigger boat at his home might be limited by draft. But Corts sees things differently. "Oh, I am pretty sure we can squeeze an S10 back there," he says, "he loves that S8 so much, I just don't see him slowing down anytime soon."
Built on a History of Excellence
Azimut sets the standard for new and used luxury vessels. Italian ingenuity and painstaking attention to detail go into every yacht.
Get on the Water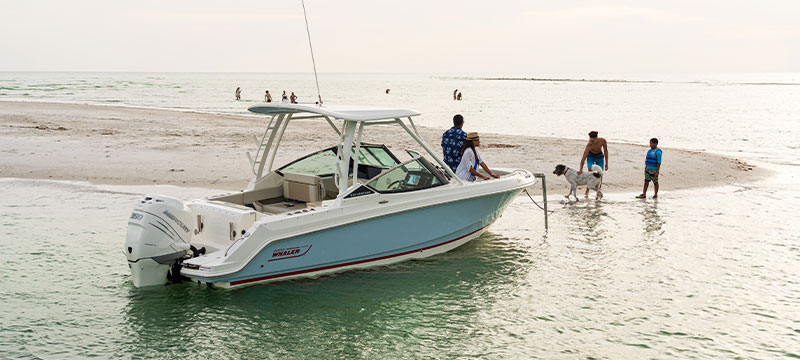 Find Your Perfect Boat Today
Start your search for the boat that has it all for your lifestyle! Explore premium new, used, and brokerage boats.
Search Boats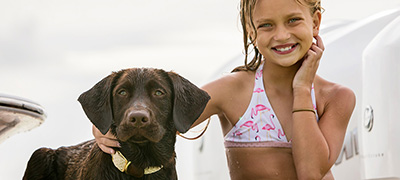 The Boating Lifestyles Blog
Browse hundreds of articles on customer stories, tips, trends, gear, amazing boating locations and more found in our Blog.
Explore Boating Articles