The Ins-and-Outs of Coming and Going
Located just east of Puerto Rico, the British Virgin Islands are served by multiple flights from nearby islands that then connect with local airlines and ferries depending on your location. Your MarineMax Vacations planning expert can assist with questions regarding the logistics of your travel situation and will work with you to pre-arrange all taxi and ferry reservations.
Page Position for form
Arriving by Plane

One option for U.S. travelers to the British Virgin Islands (BVI) is to arrive into Puerto Rico at the Luis Munox Marin International Airport (airport code SJU), often flying directly from almost a dozen U.S. airports, depending on location. Connections from San Juan – as well as St. Maarten; St. Thomas, USVI; and Antigua – into the BVI airport - Terrance B. Lettsome International Airport (airport code EIS) are then available on airlines such as Seaborne, InterCaribbean, Cape Air, and LIAT.

Taxi Transportation in Tortola

Once you arrive in Tortola, taxis are available from both the airport and the ferry dock to take you to your hotel. As residents of a British territory, taxi drivers speak English. Your MarineMax Vacations planning expert will handle your transfers tickets and reservations for taxis and ferries so you can enjoy worry-free travel.

Ferry Transportation from St. Thomas

If you fly into the St. Thomas airport, you have the option of taking the ferry to Tortola by taking a taxi from the airport to the ferry dock. The ferries typically run from 7:30 a.m. – 5:00 p.m. (though sometimes later) and tickets may be purchased at the dock prior to departure.

Pre-Departure Accommodations

Both Scrub Island Resort and Nanny Cay Resort offer beautiful and convenient locations from which to launch your personal cruise. There are also numerous other hotels in the area to fit your accommodation and budget needs. Your MarineMax Vacation planning expert will assist you in finding the right one for your needs, and don't forget to ask us about sleep aboard options.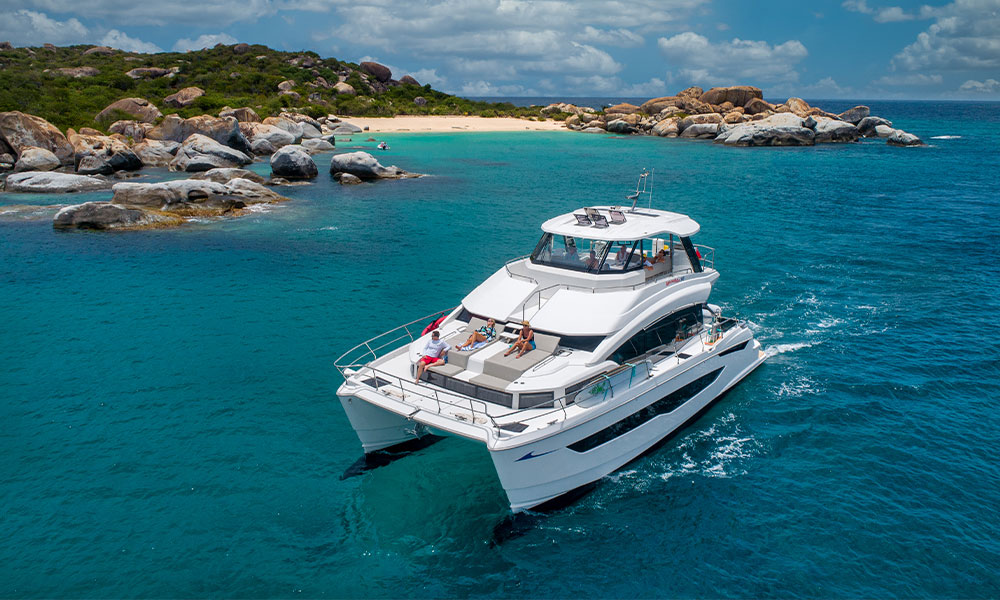 "Our best memories are from spending an extended amount of time with our children and their loved ones in beautiful locations while enjoying lots of water activities."