Embark & Engage
Relaxing on vacation, out on the water, enjoying the beautiful scenery of the British Virgin Islands. It's great spending this time together and even better when you share it with loved ones far away. Sharing your photos, videos, and more is a wonderful way to connect with old friends and new!

Visit our pages to see what adventures others are having and to share your expeditions as well!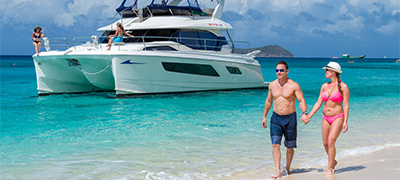 Request a Brochure
Explore the extraordinary charter options you have with MarineMax Vacations for your trip of a lifetime.
Get Your Brochure
Power Yacht Charters
Boating through the Caribbean on your own power yacht is the ultimate vacation. Now's the time to make it a reality.
Full Steam Ahead