Getting There
The British Virgin Islands. With 60 stunning islands, year-round warmth, and amazing crystal-clear waters, the BVI delivers a phenomenal vacation experience every time you visit. Located just east of Puerto Rico, the British Virgin Islands are served by multiple airlines and ferries. Your MarineMax Vacations planning expert will assist you with the logistics depending on your location. Our MarineMax Vacations BVI base is located at Nanny Cay Marina, on the Island of Tortola, BVI.
Fly Direct

Starting June 1, 2023, American Airlines will offer direct flights to Beef Island, Tortola (EIS), British Virgin Islands (BVI) from Miami, FL (MIA). This is the first-ever non-stop flight from the United States to the British Virgin Islands and the only available option to fly direct. We are excited to share this news with our customers as it will make traveling to get to your vacation of a lifetime a breeze.

Fly Private

Travel close and comfortably with your friends and family while on your way to the BVI. Soak up and enjoy all the time that you have with each other, as everyone knows your vacation starts as soon as you get to the airport. Fly BVI is the perfect way to get you to Tortola to start your charter. Enjoy the luxuries of their private airport with all of the drinks, coffee, and snacks you may need during your travel, and experience white glove service to get you there.

Pit Stop in San Juan

Fly to San Juan, Puerto Rico, from anywhere in the United States through a variety of different airlines. Take some time before your trip to explore the beauty that Puerto Rico has to offer, or jump on a hopper plan to the BVI to get your vacation started without a hitch. Enjoy a gorgeous and swift 40-minute flight from San Juan via Silver Airways, Cape Air, or InterCaribbean Airways to get you there!

Flight to Ferry

Get a little taste of the U.S. Virgin Islands before exploring the British Virgin Islands. Fly into St. Thomas Cyril E. King International Airport (CEKA) and get on the water early with ferry options to Tortola, BVI, your desired destination. This quick ferry service provides 360° views of the gorgeous blue waters and all the islands in the U.S. and British territories on your way to your charter vacation.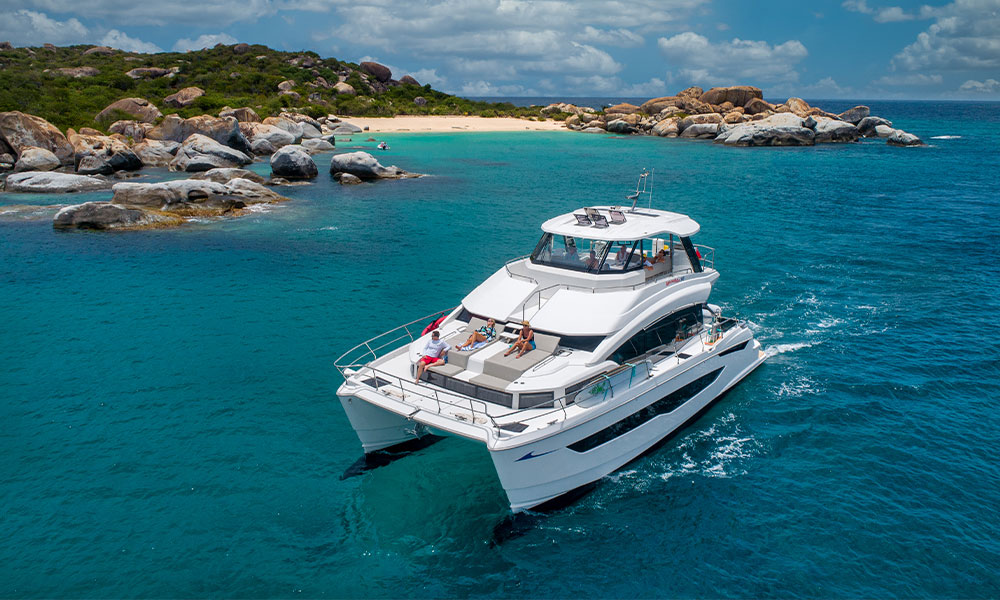 "Our best memories are from spending an extended amount of time with our children and their loved ones in beautiful locations while enjoying lots of water activities."