Getting There
The British Virgin Islands. With 60 stunning islands, year-round warmth, and amazing crystal-clear waters, the BVI delivers a phenomenal vacation experience every time you visit. Located just east of Puerto Rico, the British Virgin Islands are served by multiple airlines and ferries. Your MarineMax Vacations planning expert will assist you with the logistics depending on your location. Our MarineMax Vacations BVI base is located at Nanny Cay Marina, on the Island of Tortola, BVI.
Arriving by Plane

One option for United States travelers to the British Virgin Islands (BVI) is to arrive in Puerto Rico at the Luis Munoz International Airport (SJU) which often offers flights directly from almost a dozen U.S. airports. Connections from San Juan to the BVI airport, Terrance B. Lettsome International Airport (EIS) are available on various airlines and departures.

Arrive by Ferry

If you fly into the St.Thomas Airport (STT), you can take the ferry to Tortola by going on a 10-minute taxi from the airport to the ferry dock. The ferries typically run during daylight hours and tickets may be purchased in advance. Ask your planning expert to recommend a private water taxi company.

Shuttle in Tortola

Once you arrive in Tortola, shuttles are available from both the airport and the ferry dock to take you to your hotel. As residents of British territory, shuttle drivers speak English. Your MarineMax Vacations planning expert can handle your transfer tickets and reservations so you can enjoy worry-free travel.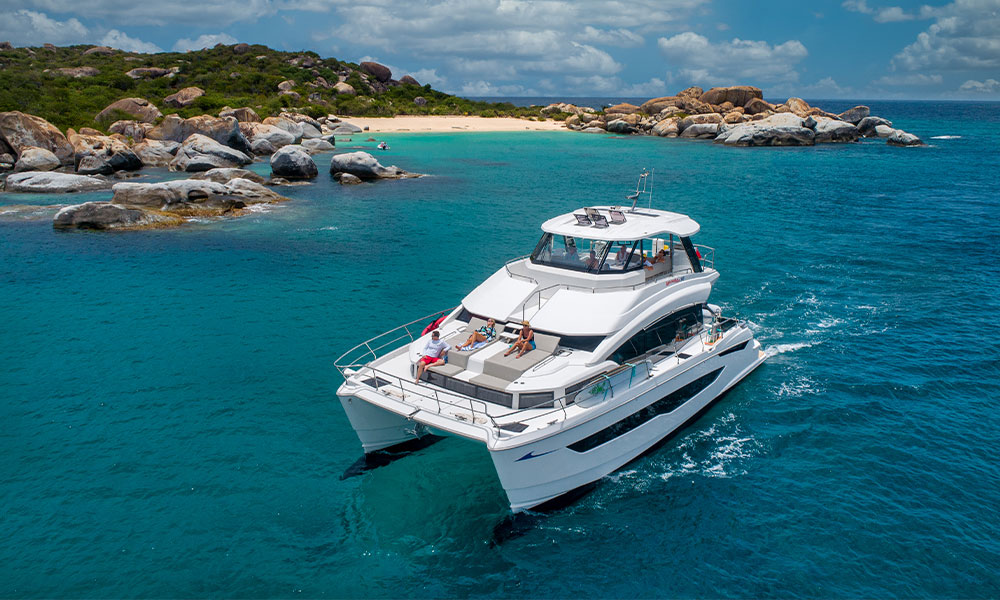 "Our best memories are from spending an extended amount of time with our children and their loved ones in beautiful locations while enjoying lots of water activities."