Stress-Free Vacation Preparation
Preparing for your vacation doesn't have to be stressful. Our MarineMax Vacations planning experts walk you through every step of the planning process to ensure that everything is taken care of when you arrive. With our help, the excitement begins when you start making plans.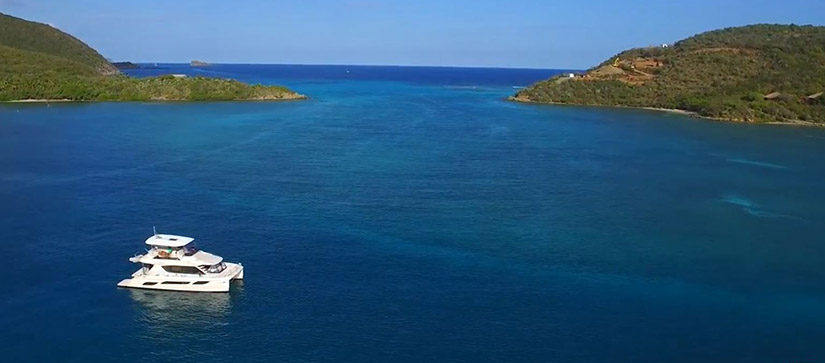 Tour the British Virgin Islands with this video series that highlights all the stunningly beautiful places you won't want to miss when cruising aboard your yacht charters.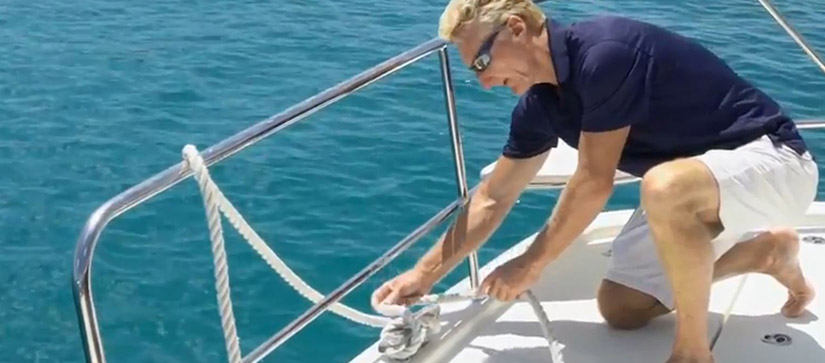 In this video series, see how MarineMax takes care of all the details – from pre-vacation planning and training to linens and snorkel gear – to ensure that fun is the focus of your island adventure.
Enjoy the beauty you'll soon experience in person with these sweeping shots of the British Virgin Islands. With more than 60 islands, you'll never tire of exploring this unique destination.
Navigating the British Virgin Islands

With its vivid blue waters, line-of-sight navigation, and deep-water passages – not to mention amazing seafood, pristine beaches, and numerous activities both on and off the water – the British Virgin Islands are a popular charter destination for good reason. Your MarineMax Vacations expert will help you plan your itinerary and then walk you through it once you arrive. With us handling the logistics, you'll enjoy your vacation from the very beginning.

You Plan the Provisions, We Stock the Boat

Enjoying exactly what you want to eat and drink while onboard is easy when you order provisions ahead of time and let us stock the boat. We can also make recommendations for how much you'll need and provide you with a list of local stores throughout the islands if you need to replenish.

Dive Right in with Your Choice of Water Activities

If water sports are on your wish list, we'll help you reserve the necessary equipment – such as kayaks, stand-up paddleboards, swim jackets, and floaties – during the planning process. We can also arrange scuba equipment and excursions, as well as fishing equipment (allow 30 days to obtain a fishing license). To make it even more convenient, all your pre-ordered gear will be waiting on the boat when you arrive.

Weather

Temperatures in the British Virgin Islands range from 77°F to 82°F, pretty much perfect for whatever time of year you're here. The winds average 10 - 20 knots providing exciting sailing conditions and cool night ventilation. And that beautiful blue Caribbean ocean beckons with temperatures ranging from 79°F to 84°F.

Less is More When You're Packing

Cruising between islands requires little more than a bathing suit, shorts, and your favorite casual beach attire. Rubber-soled shoes or sandals are recommended for onboard, and you may want aquatic shoes for beachcombing. Most importantly, don't forget to pack the sunscreen, wide-brimmed hat, and a windbreaker for breezy evenings. Smaller, soft-sided luggage is also recommended as it's easier to store in your cabin.