Delight in the Rugged Beauty of the Pacific Northwest
Let MarineMax Vacations help you plan the vacation of a lifetime. The shores of British Columbia beckon as you cruise along this western-most Canadian province know for quaint coastal towns, serene mountains, excellent fishing and delicious cuisine.

Book a one-week charter cruising throughout the majestic San Juan Islands. Observe 100' pine trees along the jagged coastlines. Watch migratory flocks of birds traversing the sky and maybe, if you're lucky, wake up to find a whale relaxing in your cove as they make their annual pilgrimage towards warmer waters of Mexico.

The sights, sounds and smells of boating in the Pacific Northwest are unlike more traditional southern cruising grounds. Words like stunning beauty and serene vistas are often used to describe this charter experience.
Page Position for form
"Our best memories are from spending an extended amount of time with our children and their loved ones in beautiful locations while enjoying lots of water activities."
Page Position for itinerary
Day 1 - Vancouver to Gibson, Sunshine Coast

Your first destination is home to the highest population of artists in Canada. Only accessible by air or ferry, Gibson's serene atmosphere invites you to relax in the beauty of its quiet shores.

Day 2 - Silva Bay Marina

Friendly people with a laidback lifestyle welcomes you to "island time" on Gabriola Island. With gorgeous scenery and a lively arts scene, it's easy to see why Silva Bay is a popular yachting spot.

Day 3 - Galiano Island's Montague Harbour

Salmon and shellfish await as you cruise through the sheltered waters of the Trincomali Channel toward Galiano Island's Montague Harbour. After exploring this city's rich history, head to Gray Peninsula to view awe-inspiring rock ledges with rippling patterns carved by glaciers.

Day 4 - Nanaimo

Located between the urban Strait of Georgia and forested Vancouver Island, Nanaimo provides the best of both worlds. Whether you hike the peaks and valleys of the wilderness or visit shops, museums, and festivals ashore, the choice is yours.

Day 5 - Salt Spring Island's Ganges Harbour

Salt Spring Island is a vacationer's delight with forests, meadows, beaches, mountains, lakes, ocean, and countryside. Start your day by exploring local markets and artists galleries, then spend the afternoon hiking among the array of natural beauty.

Day 6 - Victoria

As you journey through the Strait of Georgia and Gulf Islands, enjoy the last glimpses of broad coastal forests before arriving in the Victoria, the capital of British Columbia. At the heart of this bustling city is an inner harbor where you can visit shops, museums, and restaurants before heading home.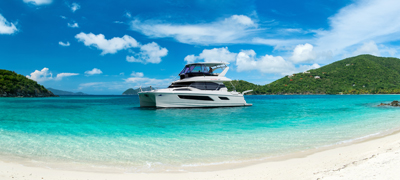 Our Experience and Commitment
Learn how we combine an extraordinary boating experience with customer service that exceeds expectations.
We're Dedicated to Serving You
Our Fleet of Luxury Yachts
Meet our fleet of Aquila Power Catamarans designed to fit your boating lifestyle as well as the other sailing and power options we can arrange for you.
Meet the Fleet
We Love Questions!
Ready to know more? Some of your questions may be answered here.
Get the Answers