British Virgin Islands Scoop
We're getting ready for the start of another exciting charter season and we've put together an update for all things BVI - new restaurants, favorite spots, and more. The season begins in October, right as the weather at home starts to turn, making it the perfect time for a tropical getaway! Stay informed with these updates when planning your trip.
Page Position for nova
Nova Restaurant

A buzz-worthy destination accessible by land or sea, the new Marina Village and Nova Restaurant in Oil Nut Bay on Virgin Gorda is certainly worth checking out. The facility opened in April of 2019 and includes a restaurant and bar, coffee shop, market and provisioning store, boutique, library, and an L-shaped pool overlooking the bay.

BVI Art Reef

Combining art, conservation, history, marine science, and economic growth, the BVI Art Reef is a groundbreaking project with a lasting impact. A decorated World War II ship destined to be scrapped for metal has instead been transformed into a thriving artificial reef and dive site off Virgin Gorda. From rehabilitating local marine populations to serving as a platform for art sculptures and scientific research, this is one reef you won't want to miss.

Beyond the Reef

Following the Art Reef project, members of the team focused their efforts on something new: a non-profit organization called "Beyond the Reef". The goal is to convert 3 derelict airplanes into half airplane/half sharks, making for interactive dive sites while generating awareness for the necessity of sharks in aquatic ecosystems. These artificial reefs will also benefit local children through donations from visiting divers.
Page Position for willyt
Willy T

Pirates rejoice! The legendary

Willy T

floating bar and restaurant has relocated to its original location at the Bight off

Norman Island

. Having been in operation for over 35 years, the original Willy T vessel was destroyed in the hurricanes of 2017; however, it will continue to attract tourists as an artificial reef for divers to explore. The new vessel will carry on the tradition of entertaining visitors from all over the world in a picturesque location.
Page Position for saba
Saba Rock

The popular Saba Rock Resort in the

North Sound

, damaged in the 2017 hurricanes, has made significant rebuilding progress and will soon be welcoming guests again. The resort likely will not be open until the end of 2019 or sometime in 2020, but past visitors will tell you that it's certainly worth keeping an eye on!
Page Position for bitterend
Bitter End

After being devastated by Hurricane Irma, now 2.5 years later, the iconic and historical Bitter End Yacht Club in the North Sound has been actively involved in rebuilding and restoring this 64-acre property.

Bitter End has proudly announced that they will debut an all new world-class marina facility which will include an open-air marina complex to include a lounge with impressive views of the North Sound, enhanced amenities and hospitality offerings that will leave any charter guest wanting more.
Page Position for anegada
Anegada

If you're looking for an island full of dining options,

Anegada

is the place for you! Fortunate enough to avoid the full force of the hurricanes, Anegada is welcoming guests to all of its popular restaurants this charter season; many of them even took the opportunity to make upgrades! From Sid's Pomato Point Restaurant to The Lobster Trap to Big Bamboo, you're sure to find a delicious meal on this island.
Imagine your Trip of a Lifetime
With more than 60 islands, the British Virgin Islands offers something for everyone. Review our sample itinerary to get a peek of what it's like.
Take a Peek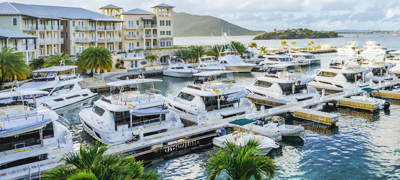 Preparing for Departure
Your vacation begins when we welcome you to our base on beautiful Tortola.
Explore Home Base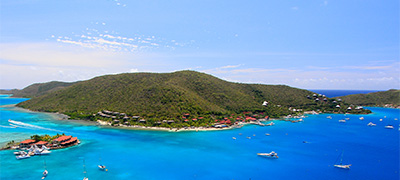 Video Tours of the BVI
With more than 60 islands to explore, there's always something new in the British Virgin Islands.
See Our Favorite Spots