Top 5 Reasons to Choose Crewed Charter
1. New to Charter

If you have never experienced a charter vacation before, this is the perfect way to start! Our crew includes both a captain and chef to take care of all of your needs while on vacation. Let us navigate the waters, dock moor the boat, and man the kitchen while you take in all that the British Virgin Islands has to offer. Whether you are looking to learn the ropes or just want to enjoy the ride, this charter option is perfect for you.

2. Don't Lift a Finger

We have heard from our customers again that a MarineMax Vacations Crewed Charter was the first time that both Mom/Dad or the host/hostess was able to sit back, relax, and truly enjoy a vacation-stress-free. Our captain and chef are there to handle it all. From navigating between destinations to having a meal and cocktails waiting after. Let someone else take care of you on your getaway. After all, isn't that what a vacation is for?

3. Get the Local Experience

Our experienced captains know the ins and outs of every cove in the BVI. The British Virgin Islands is made up of 60+ islands and our crews have more knowledge on them than you could ever find on Google. They will know all of the secret spots and locations that will fit exactly what you and your itinerary are looking for. Not only that, but with their time and experience in the Caribbean they are able to give you an authentic experience like the locals.

4. The Food!

A key element to a successful vacation is the food. Our qualified chefs provide the most delicious dishes that you could ever dream of Caribbean style. Customize your menus or let our crew take the reins; either way, you'll get a taste of the islands for every meal during your once-in-a-lifetime getaway. Don't believe us? Just check out their sample menus.

5. Bang for Your Buck

Believe it or not, the MarineMax Vacations Crewed Charter experience is an incredible value. Not only are you island hopping between 60+ islands with your own personal captain and chef — that is just the cherry on top of the cake. The Crewed Charter package includes mouth-watering food prepared for you every meal of the day, delectable drinks prepared and waiting for you to enjoy, access to water toys to utilize daily, and includes the not-so-luxurious things like taxes, moorings fees, etc. that you don't have to worry about. Above all else, you get a customizable luxury all-inclusive vacation catering to your wants and needs.
Page Position for form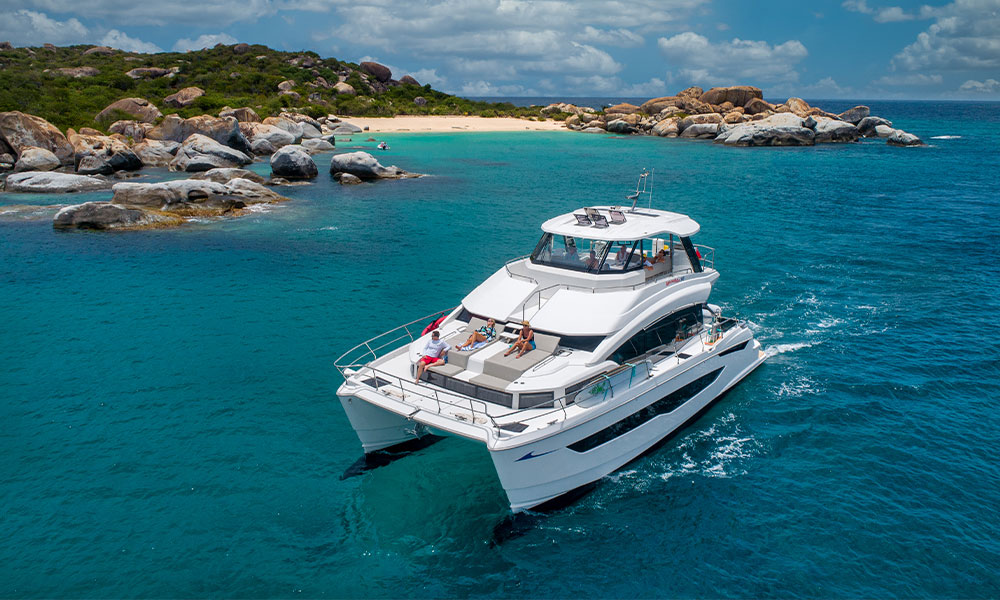 "Our best memories are from spending an extended amount of time with our children and their loved ones in beautiful locations while enjoying lots of water activities."