Let the Water Change Your Life
When the water calls, let MarineMax deliver all of boating's magical moments. We're a community of boaters, United by Water, ready to guide your journey. Whether you're an experienced boater or a first-timer, we'll get you on the water, creating fun and great memories.
St. Paul, Minnesota
Jul. 16 - Aug. 27, 2019
We will be out at Tally's Dockside on White Bear Lake every Tuesdays giving interested parties the chance to drive, ride, play around with and wakesurf behind the 2019 Nautique Super Air G23! **Weather Permitting**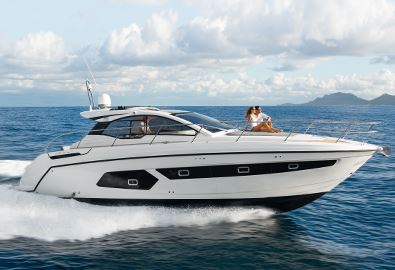 Bayport, Minnesota
Sep. 21-22, 2019
Join us at this end of the season sale and take advantage of special Fall pricing!
Map of MarineMax Bayport Location
http://www.marinemax.com/stores/bayport?utm_source=google&utm_medium=organic&utm_campaign=listings
MarineMax Bayport
Sales
Monday:

9:00 AM - 5:00 PM

Tuesday:

9:00 AM - 5:00 PM

Wednesday:

9:00 AM - 5:00 PM

Thursday:

9:00 AM - 5:00 PM

Friday:

9:00 AM - 5:00 PM

Saturday:

10:00 AM - 4:00 PM

Sunday:

Closed

We will be closed July 4th in honor of Independence Day!
Proudly Serving Minneapolis and St. Paul for 2 Decades
We are your Bayport, Minnesota area boat dealer and boating resource. MarineMax Bayport has been serving the St. Croix River Valley with unparalleled boat service for over 20 years. We offer boats for sale from premium boat brands known for their quality and durability like Azimut, Galeon, Ocean Alexander, Aquila, Sea Ray, Harris, Boston Whaler, Nautique and NauticStar boats. We will help guide your journey in finding the new or used vessel suitable for your boating lifestyle.
Find out more about MarineMax Bayport
Erik Forsberg

Store Manager

Steven Sevenson

Business Manager

Andy Rishovd

Fixed Operations Manager

Chris Voss

Sales Consultant

Rick Wondra

Sales Consultant

Sheila Muller

Marketing Coordinator/Administrative Assistant