Let the Water Change Your Life
When the water calls, let MarineMax deliver all of boating's magical moments. We're a community of boaters, United by Water, ready to guide your journey. Whether you're an experienced boater or a first-timer, we'll get you on the water, creating fun and great memories.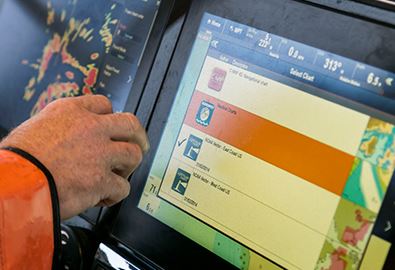 PANAMA CITY BEACH, Florida
Feb. 22, 2020
Join MarineMax Panama City Beach for our 16th Annual (FREE) Seminar with NOAA - Coastal Waters, Weather and Navigation related to boating/fishing.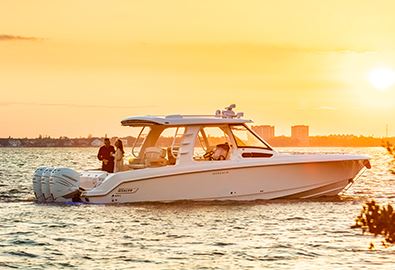 Panama City Beach, Florida
Feb. 28 - Mar. 01, 2020
We are so excited to be a part of The Emerald Coast Boat & Lifestyle Show from February 28 – March 1, 2020, at Aaron Bessant Park in Panama City Beach, FL!
Map of MarineMax Panama City Beach Location
MarineMax Panama City Beach
Showroom
Monday:

9:00 AM - 5:00 PM

Tuesday:

9:00 AM - 5:00 PM

Wednesday:

9:00 AM - 5:00 PM

Thursday:

9:00 AM - 5:00 PM

Friday:

9:00 AM - 5:00 PM

Saturday:

9:00 AM - 5:00 PM

Sunday:

Closed
The Leader for Sales and Service, from the Bays to the Gulf
Proudly serving the Panhandle and Florida Highway 30A travelers since March 2011, we are the area's premier boat dealer & brand experts. At MarineMax Panama City Beach, we provide Florida's emerald coast & scenic Highway 30A with unparalleled service & sales for all your boating wants and needs. With premium boat brands known for quality & durability like Azimut, Galeon Yachts, Ocean Alexander, Aquila, Sea Ray, Harris, Boston Whaler, Grady-White, and NauticStar, we have the boat or yacht for your boating lifestyle.
Find out more about MarineMax Panama City Beach
Caleb Peavler

General Manager

Jason Hatcher

Business Manager

Bob Fowler

Sales Consultant and Yacht Broker

Todd Hudgel

Sales Consultant

Jay Danburg

Sales Consultant

Jody Walters

Sales Consultant

Sherrie Campbell

Marketing & Getaways Coordinator

Clint Rausch

Delivery Captain

Mike Little

Service Writer - Treasure Island Marina
View More