Your Local Store
MarineMax Panama City Beach
Showroom
Monday:

9:00 AM - 5:00 PM

Tuesday:

9:00 AM - 5:00 PM

Wednesday:

9:00 AM - 5:00 PM

Thursday:

9:00 AM - 5:00 PM

Friday:

9:00 AM - 5:00 PM

Saturday:

9:00 AM - 5:00 PM

Sunday:

Closed
3605 Thomas Drive
Panama City Beach, Florida 32408
Amenities At the Panama City Beach Marina
MarineMax Panama City Beach
The Leader for Sales and Service, from the Bays to the Gulf
Welcome to MarineMax Panama City Beach, the premier marina destination for boaters in Florida's panhandle region. Our full-service marina offers a range of amenities and services to ensure that your boating experience is nothing short of exceptional.
About this Marina
At MarineMax Panama City Beach, we offer a variety of dockage and boat storage options to suit the needs of every boater. Our state-of-the-art floating docks can accommodate boats of all sizes, from small runabouts to large yachts. Whether you're looking for a slip for a single day or a season, we have flexible options to meet your needs. We also offer dry storage options for those who prefer to keep their boats out of the water.

Our marina offers a range of fuel and maintenance services to keep your boat running smoothly. Our gas dock is open seven days a week, offering both gasoline and diesel fuel, as well as pump-out services. We also have a team of certified technicians on hand to provide boat maintenance and repair services, from routine oil changes to major engine overhauls.

After a day on the water, relax and unwind at our on-site restaurant and bar, The Wharf Seafood Buffet. Enjoy fresh seafood, delicious cocktails, and stunning waterfront views. We also offer live music and entertainment throughout the week, making it the perfect spot to end a day on the water.

Whether you're a seasoned boater or just getting started, MarineMax Panama City Beach is here to enhance your on-water boating experience. Contact us today to learn more about our marina services and amenities, or to schedule a visit. We can't wait to welcome you to our beautiful marina and help you make unforgettable memories on the water.
Page Position for video
Boat Club Memberships

Looking for a more flexible way to enjoy boating? Consider joining our exclusive Boat Club. With a Boat Club membership, you have access to our fleet of boats without the hassle and expense of ownership. Simply reserve your boat online, show up at the marina, and hit the water. It's that easy!

Shop Boating Accessories:

Find all your boating needs at our one-stop boat accessories store full of the necessary equipment and supplies for your boat. Work with our knowledgeable staff who can assist with our wide range of products. From safety gear to water sports equipment and navigation tools, our store offers a wide range of products to enhance your boating experience. Shop with us today!

Boat Rentals & Charters:

Don't have your own boat? No problem! MarineMax Panama City Beach offers a variety of boat rentals and charters to help you experience the beauty of Panama City Beach from the water. Our rental fleet includes a range of boats, from small runabouts to luxurious yachts. We also offer captained charters for those who want to sit back and relax while our experienced captains take care of everything.
Services At MarineMax Panama City Beach
Onsite Marina Services At MarineMax Panama City Beach
MarineMax Panama City Beach is a full-service dealership, providing the areas highest quality marine repair and service.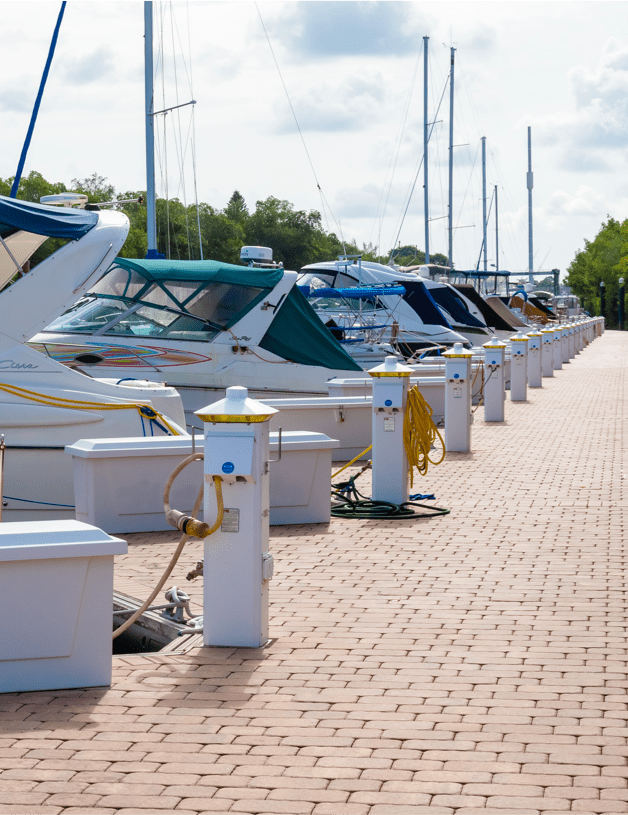 Our MarineMax carpenters and craftsmen are versed in the widest range of materials, methods, and technologies of carpentry and joinery. Whether the job is big or small, our experts can handle it.
Boat Carpentry and Joinery
Our MarineMax team consists of highly experienced electricians, engineers, and support staff who understand the unique requirements needed to keep your boat's electrical systems to keep your boat or yacht running smoothly.
Boat Electrical Systems
Our MarineMax team consists of highly skilled professionals who will repair your boat's fiberglass and composite-related damages as soon as possible so you can get back on the water in no time.
Boat Fiberglass Repair and Composites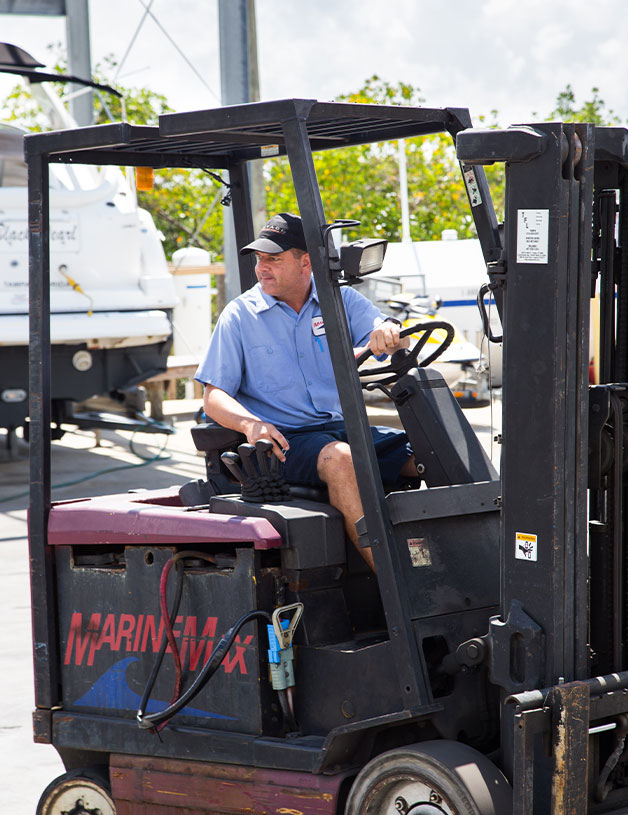 Our MarineMax team can cover all your marine and architectural rigging requirements. All running and standing rigging is carefully inspected and repaired by our experts so you can get back to boating in no time.
Sailing Rigging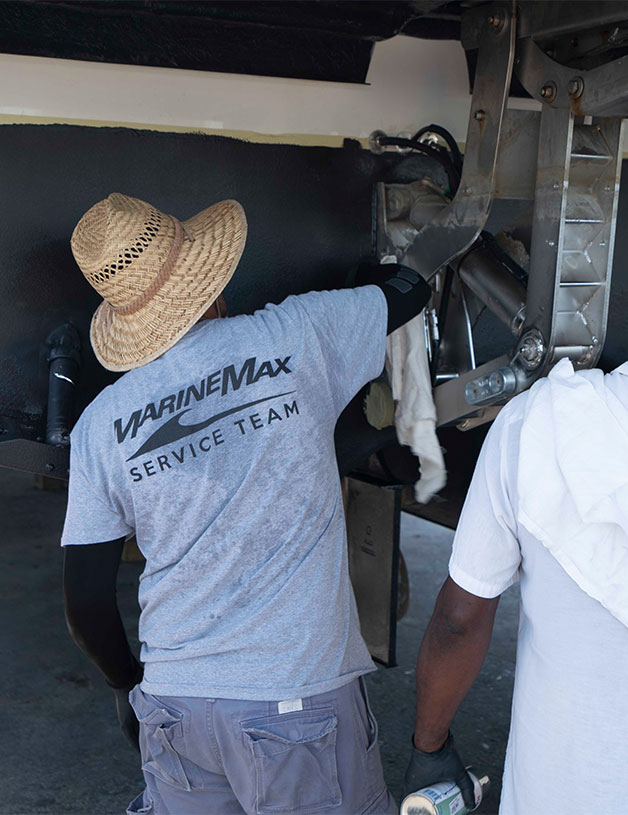 Keep your whole vessel running like new with our highly skilled MarineMax mechanics and extensive services. We provide a full-service approach to all your marine mechanical service needs. Simplify your boat maintenance. Our expert marine mechanics provide quality services for all the systems on your boat, so you spend more time boating. maintenance. Our expert marine mechanics provide quality services for all the systems on your boat, so you spend more time boating.
Boat Mechanical System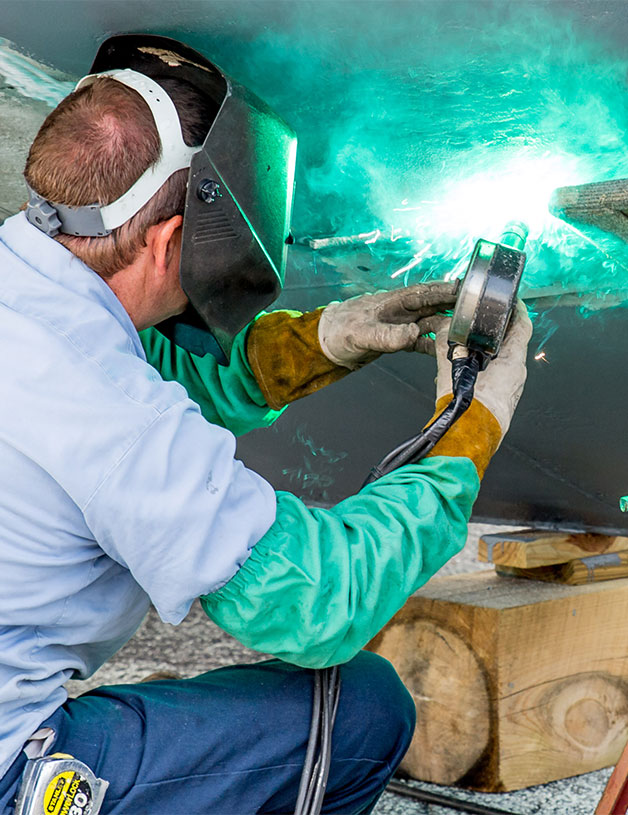 Let MarineMax fabricate or repair your boats to your specific requirements with our team of experienced service members.
Boat Metal Work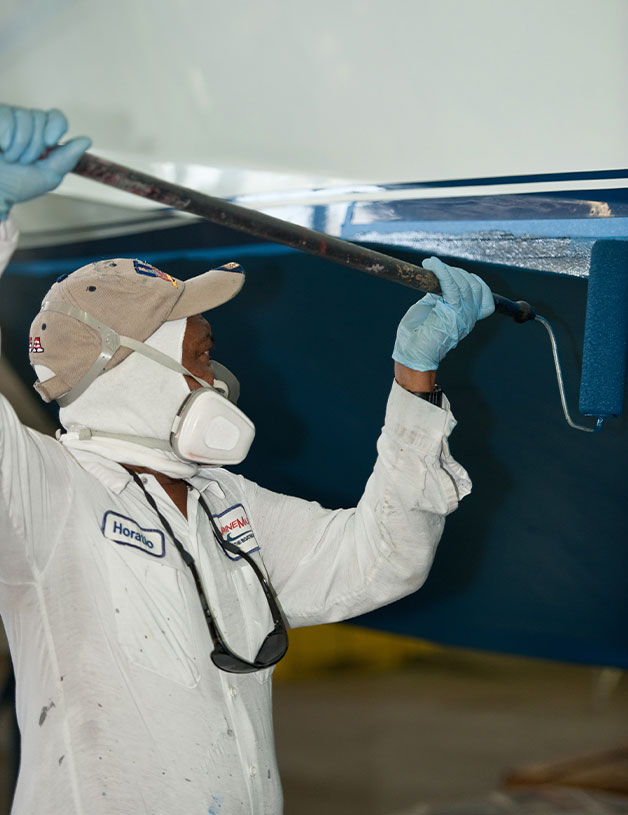 Let MarineMax bring your boat back to life. We can restore your boat's paintwork to its original beauty, fix any dings or scratches, or even completely redesign it.
Boat Paintwork and Finishing
Page Position for contact-form
MarineMax Panama City Beach Marina
(850) 708-1317
Monday - Thursday
7:30am EST - 5pm EST
Saturday & Sunday
7:30am EST - 5pm EST
Shop Boats For Sale
Our inventory includes high-end brands such as Azimut, Galeon Yachts, Ocean Alexander, Aquila, Sea Ray, Harris, Boston Whaler, MJM Yachts, and Grady-White, offering a wide range of boats and yachts that cater to diverse boating lifestyles.
Events near Panama City Beach
Join Us for Events and Classes!
Discover The Panama City Boating Lifestyle
Fishing is the most popular activity for the Panama City boating community. However, local boating enthusiasts also enjoy cruising to fun destinations such as Captiva Island and Key West. MarineMax boat owners can join Getaways!™ on adventures guided by the experienced captains of MarineMax Panama City Beach.

A popular party destination is Shell Island where many MarineMax team members and customers frequent on weekends for the lively and highly entertaining celebrations of the boating lifestyle.
Where to Boat In Panama City
The lakes, bays, rivers, and open waters of the Gulf of Mexico offer a wide variety of boating options; from bass and shell cracker fishing on Deer Point Lake, to targeting pelagic predators hundreds of miles offshore on the Gulf or taking in the natural grandeur of St. Andrew Bay and Shell Island, there are many options for area boaters. Our MarineMax Panama City location has easy access to the local waterways. Stop by and fuel up or purchase live bait at our shop. Our MarineMax team members and their customers are true boating enthusiasts. They relish their time on the waters that are practically everywhere you turn in Bay County.
For more ideas of where to boat in the area's waters, stop by MarineMax Panama City Beach and talk to one of our experienced sales professionals. They love to share their boating adventures.
Finance Your Boat
When it comes to financing the boat you've always wanted, our team has you covered.
Explore Finance Options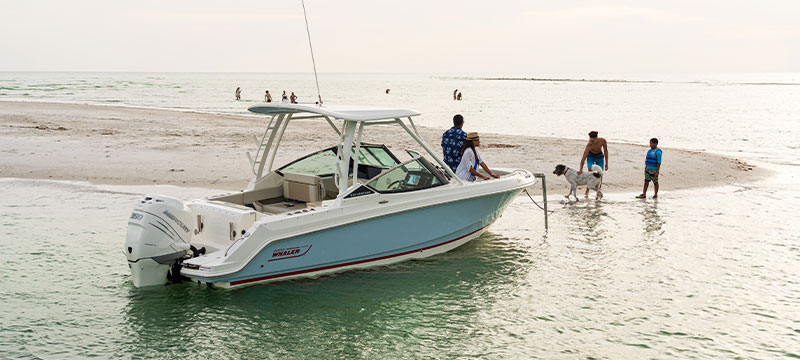 Find Your Perfect Boat Today
Start your search for the boat that has it all for your lifestyle! Explore premium new, used, and brokerage boats.
Search Boats
Boating Made Easy
Sign up for My MarineMax to start maintaining your boating lifestyle with ease.
Sign Up Now