Let the Water Change Your Life
When the water calls, let MarineMax deliver all of boating's magical moments. We're a community of boaters, United by Water, ready to guide your journey. Whether you're an experienced boater or a first-timer, we'll get you on the water, creating fun and great memories.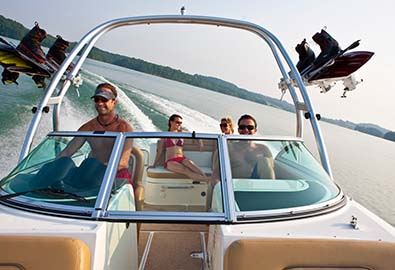 Sarasota, Florida
Apr. 28, 2018
Protect your investment by learning from our factory-trained technicians at MarineMax Sarasota during our Preventative Maintence Class for Inboard/Outboard Engines, April 28th, 10am - 12pm.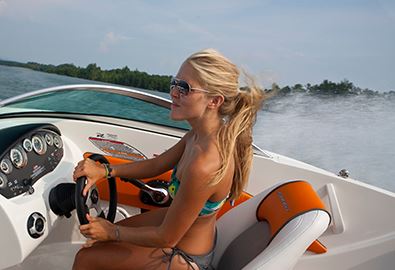 Sarasota, Florida
Jun. 06, 2018
Ladies, take the helm during the MarineMax Sarasota Women on Water® class
Map of MarineMax Sarasota Location
http://www.marinemax.com/stores/sarasota
MarineMax Sarasota
Sales
Monday:

8:00 AM - 5:30 PM

Tuesday:

8:00 AM - 5:30 PM

Wednesday:

8:00 AM - 5:30 PM

Thursday:

8:00 AM - 5:30 PM

Friday:

8:00 AM - 5:30 PM

Saturday:

8:00 AM - 5:00 PM

Sunday:

10:00 AM - 5:00 PM
Your Best Boating Resource, Conveniently on Lido Key
Providing Sarasota County with unparalleled boat service for over 40 years, MarineMax is your resident Sarasota, Florida boat dealer and Sea Ray experts. Offering premium brands known for quality & durability such as Sea Ray, Boston Whaler, Azimut, Galeon Yachts, Harris Pontoons, Aquila Power Catamarans and Ocean Alexander, you can rest assured we have the boat or yacht to fit your boating lifestyle! We also stock several top of the line engines including Mercury Mercruiser & Yamaha.
Find out more about MarineMax Sarasota
Jason LeFevre

General Manager

Carrie Dennison

Business Manager

Michael Henderson

Service Manager

Kelly Paige

Promotion & Events Coordinator

Heather Mess

Business Office Assistant

Donn Nelson

Delivery Captain

Ken Waibel

Delivery Captain

Lydia Brummitt

Yacht Management Service Advisor

Debby Harman

Receptionist

Jennifer Bledsoe

Receptionist

Pete Havens

Sales Consultant / Broker

Adam Morse

Sales Consultant

Iain Stephenson

Sales Consultant

Michael Mongelli

Sales Consultant

Matthew Ray

Sales Consultant

Jeremiah Long

Sales Consultant

JC Garcia

Broker

John Negele

Broker

Mike Barron

Service Advisor

Robin Charles

Service Advisor

David Lancaster

Service Advisor

Karen Lancaster

Service Advisor

Steve Moore

Parts Manager

Dan LaRocca

Parts Consultant

David Murphy

Shop Foreman

Dan Roberts

Electronics Expert

Brian Conquest

Service Technician

Mark Beauchamp

Service Technician

Anthony Simmons

Service Technician

JJ Blair

Service Technician

Daniel McClung

Service Technician

Dylan Burgess

Mobile Service Technician

George Laiva

Fiberglass Technician

Cameron Moroz

Fiberglass Technician

Robert Locke

Rigging Technician

Al Harrell

Rigging Technician

Drew Stolarski

Yacht Management Coordinator

Robert Kyllonen

Bottom Painter

Dre Butkow

Dock Master

Robert Allain

Marina Operator

Tim Swaney

Forklift Operator

Lem Ralph

Forklift Operator

Chance Burnette

Fuel Dock Attendant

Debra Jean Thiele

Detailer

Alexis Morrison Fiscina

Boat Washer

Roger Herbach

Yard Team Member

Melissa Beauchamp

Fuel Dock Attendant

Haden Case

Yard Team Member
View More