Introducing the Sea Ray R-Experience
Over the years, Sea Ray has built and maintained a reputation as one of the world's premier luxury boat brands. At the 2019 Miami International Boat Show, the elite boat manufacturer debuted a brand-new, limited-edition model: the
SLX-R 350 Outboard
. Take a look at this first-of-its-kind boating experience, and don't miss out on this rare opportunity to elevate your life on the water.
Play video for First Look: Sea Ray 350 SLX-R
The all-new Sea Ray 350 SLX-R debuted at the 2019 Miami International Boat Show and we got the inside scoop. There are many features that set this boat apart including Mercury 400R motors, red LED lighting, carbon fiber and more. We look forward to getting this model in MarineMax showrooms in the near future!
Launch Into Living
A Sea Ray is more than a boat—it's a craft of unparalleled comfort and performance, technology, and technique. It's decades of expertise building the most sophisticated sport boats, cruisers, and yachts on the water. It's an unwavering dedication to customer service and community. And it's the belief that happiness is best enjoyed with the wind in your hair, loved ones at your side and a beautiful boat beneath you.
Get on the Water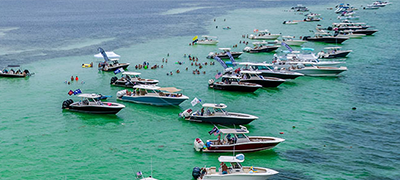 Find an Event
All this fun is exhausting – NOT! We love creating entertaining and exciting customer events. Each is designed to make boating the most remarkable leisure activity in your life.
Find an Event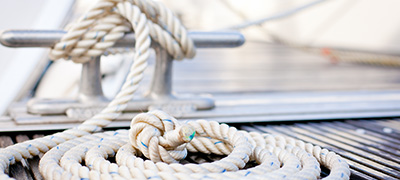 Brush Up Your Boating Skills
Our goal is to make sure you and your family feel confident and comfortable operating your boat. Our videos featuring experts will help.
Get the Tips