Perfection in Every Detail
The Sea Ray® SLX® series of luxury boats embodies meticulous craftsmanship, inspired design, effortless performance,
and elevated experiences.
Premium comfort, high-touch finishes, innovative conveniences, and touchscreen interfaces all ensure your days and nights on the water are carefree. Stylish contrast, diamond stitching, and thick, multi-density foam give SLX seats and backrests all-day comfort with a luxurious feel. An integrated swim platform and optional submersible swim platform provide a seamless bridge between those on the water and those
in the water.
Stay alert through an onboard management system connected to your mobile device that displays Mercury® VesselView® data on your device. VesselView Mobile uses Bluetooth to display gauge information on your iPhone or Android and allows you to monitor all engines and customize data points across three screens.
Towers and hardtops include forward-facing and folding styles for sleek looks along with easy transport and storage and some towers fold electronically. Standard and optional components include swivel wakeboard racks, integrated bimini tops and lights, as well as rotating nylon ski tows for reduced rope wear. See how richer moments on the water lead to a richer life on the SLX series.
Page Position for models
Page Position for virtual
SLX Virtual Tours
Immerse yourself in a SLX below by taking a 360° tour of one of the models of your choice.
Page Position for form
Want to learn about SLX models? Let us help!
Page Position for videos
Play video for SLX 260 Outboard Walkthrough
The SLX™ 260 is designed to make boating effortless. The vessel is the most social and stylish boat on the water with refined enhancements that encourage those aboard to be present in the moment.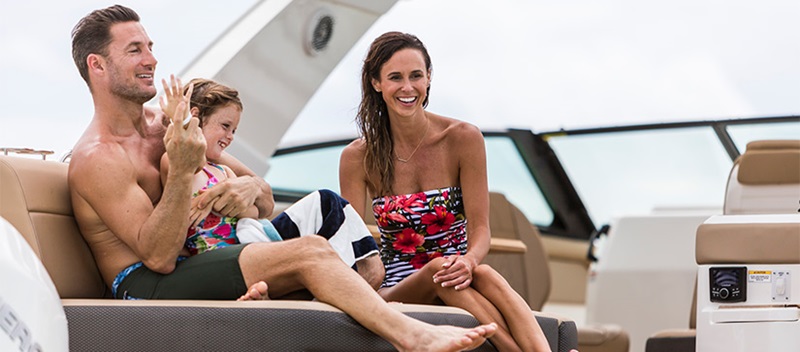 Play video for Connect on the Water
Let the water connect you with family and friends. Enjoy the laughter, the splashes and simply time together.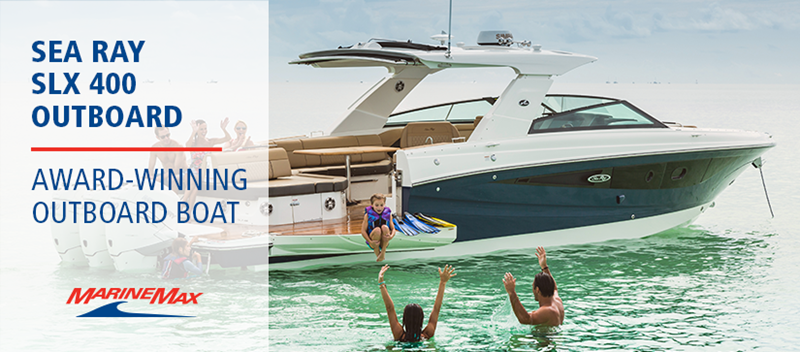 Play video for Sea Ray SLX 400 Outboard
The SLX 400 OB is an outboard variant of the Innovation Award-winning SLX 400, with massive capacity, deluxe amenities, breakthrough design and incredible versatility - for the total freedom to design your own adventure.