Inspired Luxury
Brilliant aesthetics are a given, but Sea Ray L-Class yachts prove there is no style so luxurious as style founded on commanding performance, rock-solid reliability and world-class craftsmanship. The L-Class takes the brilliant foundation of Sea Ray's steadfast "below-the-waterline" capabilities and raises the bar on how better yachting is experienced. This is luxury with soul, with might, with beauty. This is luxury inspired.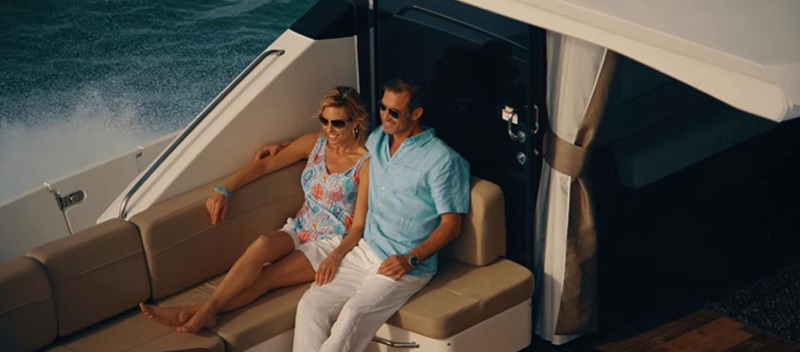 Play video for Unparalleled Crafts
Sea Ray's flagship L-Class offers the perfect marriage of style and substance.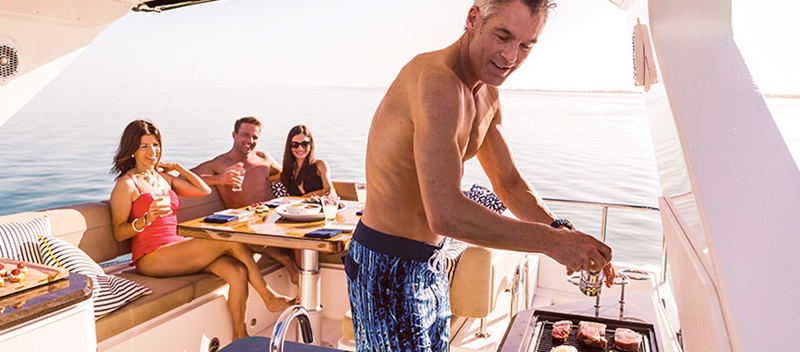 Play video for Hello Rooftop Bar!
From outside to in, the Sea Ray L590 Fly offers social zones throughout that will encourage you to settle in for the long haul. Enjoy the sunset at your own private rooftop bar and when it is time to lie down, the luxury suites will swaddle you in comfort.
Designed with Meaning

Superior at every level. No detail has been overlooked. You can see it in the premium stitching and upholstery. You can feel it in the cabinetry and fixtures.This true craftsmanship endures as a potent mix of skill and artistry on display in every L-Class yacht.

Style Thrives on Substance

Every square inch of an L-Class yacht is designed with one purpose: achieve the perfect balance of style and substance. This is done through true performance. That unmistakable sense of real precision in your hands and under your feet. It's smooth. Solid. Effortless. And it puts you in complete command.

True Performance, True Luxury

Painstakingly laid out to anticipate your needs. From a thoughtfully arranged salon to the ergonomically designed helm, form and function are blended seamlessly throughout for ultimate comfort. Comfort like anything you've experienced before. The L-class raises the bar to exceed every expectation.
Find Your Yacht
Yacht ownership at MarineMax comes with superb benefits like rendezvous trips and parties, VIP boat show access, and dedicated yacht owner services. Start down the path and explore our stunning yachts.
Search Yachts
Chart Your Way to Luxury
Imagine your own floating resort at virtually any international port-of-call. A private yacht charter is all about you.
Show Me the World
Launch Into Living
A Sea Ray is more than a boat—it's a craft of unparalleled comfort and performance, technology, and technique. It's decades of expertise building the most sophisticated sport boats, cruisers, and yachts on the water. It's an unwavering dedication to customer service and community. And it's the belief that happiness is best enjoyed with the wind in your hair, loved ones at your side and a beautiful boat beneath you.
Get on the Water