Fall In Love With Harris
Love Is Waiting at Harris — From the value-packed Cruiser series to the luxurious Crowne, Harris has the perfect match waiting for you.
Page Position for form
Crowne Series

These luxurious and powerful pontoons glide through water with confidence that you deserve. Plenty of comfort and entertainment features for families and friends to enjoy.

Grand Mariner

Grand Mariner is versatile and luxurious group of upscale pontoon boats for entertaining and watersports. Outstanding performance and elegance define the series. Whether you prefer visiting dockside restaurants, enjoying the wonders of nature, or experiencing the thrill of watersports, Grand Mariner brings joy to family and friends alike.

Solstice Series

Solstice brings friends and family together for long, memorable days on the water! Sleek, sporty and comfortable, Solstice series has well designed interiors to please friends and family with comfort and joy.

Sunliner Series

The Sunliner series combines eye-catching style and great performance on the water. With customizable layouts, plush furniture, and a well appointed helm, let you cruise the waters with comfort and confidence.
Harris Pontoons
Championing expert craftsmanship and genre redefining designs, Harris has distinguished itself as one of the top pontoon boat manufacturers in the world.
Get on the Water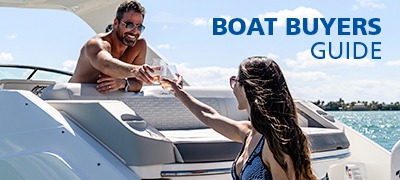 Boat Buyers Guide
Learn what to know before you buy with this useful guide.
Get the Guide