Sail into a World of Luxury: Top 5 Reasons to Choose Charter Yacht Ownership
The allure of chartering a yacht in some of the world's most breathtaking destinations is undeniable for those seeking not just a vacation but a lifestyle. Charter Yacht Ownership with MarineMax Vacations offers a unique opportunity to make this dream a reality. With a fleet of top-notch yachts and a reputation for excellence, here are the top 5 reasons to choose charter yacht ownership with MarineMax Vacations.
Endless Exploration

Imagine having the freedom to explore the world's most beautiful coastlines, pristine islands and secluded coves at your leisure. Charter yacht ownership with MarineMax Vacations provides you with unparalleled access to stunning destinations. Set sail whenever you please, discovering new horizons and hidden gems with every voyage.

Luxury Afloat

MarineMax Vacations prides itself on offering the epitome of luxury afloat. Owning a yacht with MarineMax means experiencing opulent accommodations, state-of-the-art amenities, and top-tier service. Whether you choose a 3, 4, or 5-cabin power catamaran, your vessel will be meticulously maintained and equipped for a life of comfort and style.

Hassle-Free Ownership

One of the standout advantages of charter yacht ownership with MarineMax Vacations is the hassle-free experience. MarineMax takes care of all the details, from maintenance and repairs to cleaning and provisioning. Your yacht will be in impeccable condition every time you step on board, allowing you to focus on enjoying your time on the water.

Revenue Generation

Charter yacht ownership with MarineMax Vacations isn't just about indulgence; it's also a savvy financial investment. When you're not using your yacht, it can be placed in the MarineMax charter fleet, generating revenue to offset costs. This innovative program allows you to enjoy the benefits of ownership while minimizing the financial burden.

Expert Support

MarineMax Vacations is renowned for its professional team of experts. From seasoned captains to knowledgeable crew members, you'll have a wealth of resources at your disposal. Whether you're an experienced yacht operator or a novice, MarineMax Provides training and support to ensure you're comfortable and confident while at sea.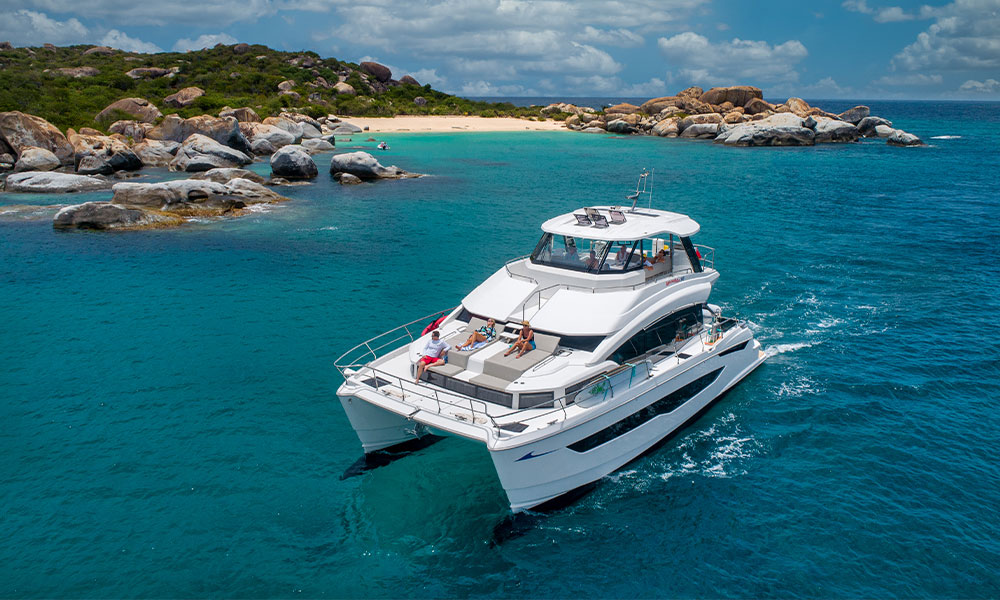 "Our best memories are from spending an extended amount of time with our children and their loved ones in beautiful locations while enjoying lots of water activities."