Marinemax Vacations Makes Donation To Virgin Islands Search And Rescue
CLEARWATER, FL (December 20,2021) –
MarineMax Vacations
is excited to share their opportunity to support Virgin Islands Search and Rescue (VISAR). For years VISAR has made it a mission to keep everyone safe at sea. Search and rescue can be a dangerous and challenging task that requires much dedication. They are a hardworking organization with well-trained volunteers that work tirelessly to protect the islands.
In 1988 the British Virgin Islands Government requested a group of people organize an informal search and rescue service that would create an "autonomous, para-professional, dedicated volunteer maritime search and rescue to be run as a Non-Profit Organization." Since then, VISAR has become the official search and rescue service in the British Virgin Islands. They are making sure to provide 24-hour coverage every day of the year.
Raul Bermudez, Vice President of MarineMax Vacations, comments, "Our donation to VISAR will never be enough to thank them for their continued dedication and efforts. We are fortunate to be able to support this organization and their volunteers for keeping everyone, including our customers, safe at sea."
VISAR's two base stations located in Road Reef Marina, Tortola, and the Virgin Gorda Yacht Harbour, house fully outfitted rescue vessels with medical, vessel safety, search and rescue equipment, and communication devices.
MarineMax Vacations is thankful to have a longstanding relationship with VISAR and donates annually to this brave and dedicated organization. To learn more or donate, please visit VISAR
website
.
Page Position for video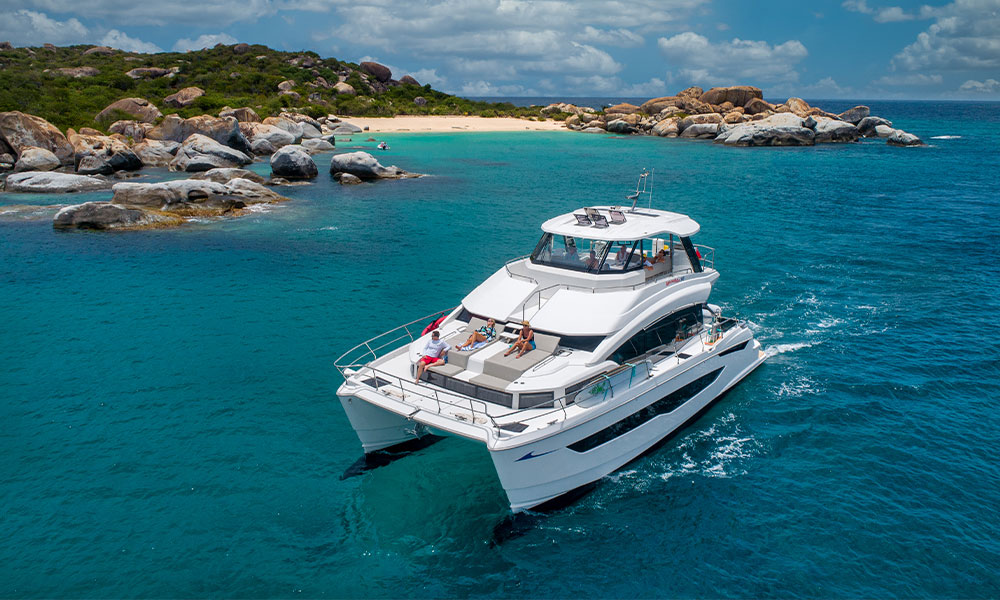 "Our best memories are from spending an extended amount of time with our children and their loved ones in beautiful locations while enjoying lots of water activities."