Navigating Paradise
The British Virgin Islands have long been a dream destination for travelers seeking a taste of paradise. Crystal-clear waters, idyllic beaches, and a wealth of adventures await those who venture to this Caribbean gem. However, for one fortunate traveler, a vacation in the British Virgin Islands with MarineMax Vacations became not only a dream vacation but also an extraordinary learning experience in the world of yachting, courtesy of MarineMax Vacations' Captain, David Lindley.
A Journey of Dreams and Discovery

A passionate MarineMax Vacations customer yearning for an unforgettable adventure found Captain David Lindley and MarineMax Vacations. With no prior yachting experience, the customer met with Captain Lindley upon arrival at our MarineMax Vacations base in Tortola. They both quickly learned of their shared infectious passion for the sea. Captain Lindley took note of the customer's eagerness to learn the ropes of the MarineMax 545, an Aquila Power Catamaran. From day one, a dream vacation also turned into a priceless lesson and crash course on captaining a power catamaran yacht in the British Virgin Islands.

Setting Sail with Serenity

With the MarineMax 545's sleek design and luxurious amenities, our customer had plenty to learn on this exceptional voyage, and Captain David Lindley was eager to dive into the journey. Throughout the week, a comprehensive crash course in yachting took place, thanks to the guidance of Captain Lindley. They delved into the intricacies of yacht navigation, safety protocols, and the operation of Pick Me Too. Captain Lindley was able to transform our customer from a novice to a confident skipper.

Discovering Paradise

The British Virgin Islands served as a stunning backdrop to the customer's yachting education. Each day was another opportunity to put newfound skills to the test. Navigating through emerald waters, exploring hidden coves, and basking in the beauty of secluded beaches became a daily routine. The islands themselves are a treasure trove of experiences, such as swimming alongside colorful marine life, snorkeling through vibrant coral gardens, and immersing in unique local culture. A new adventure and lesson in the art of yachting happened every day.

A Mentorship Beyond the Sea

More than just a became a mentor and friend to this customer. Amidst the stunning Caribbean scenery, they shared stories of maritime adventures and life's wisdom. Captain David instilled not just the technical aspects of yachting but also a profound respect for the sea and responsible boating. As their adventure came to a close, our customer was able to leave the British Virgin Islands with a wealth of knowledge that he'll have for years to come, all thanks to Captain David Lindley.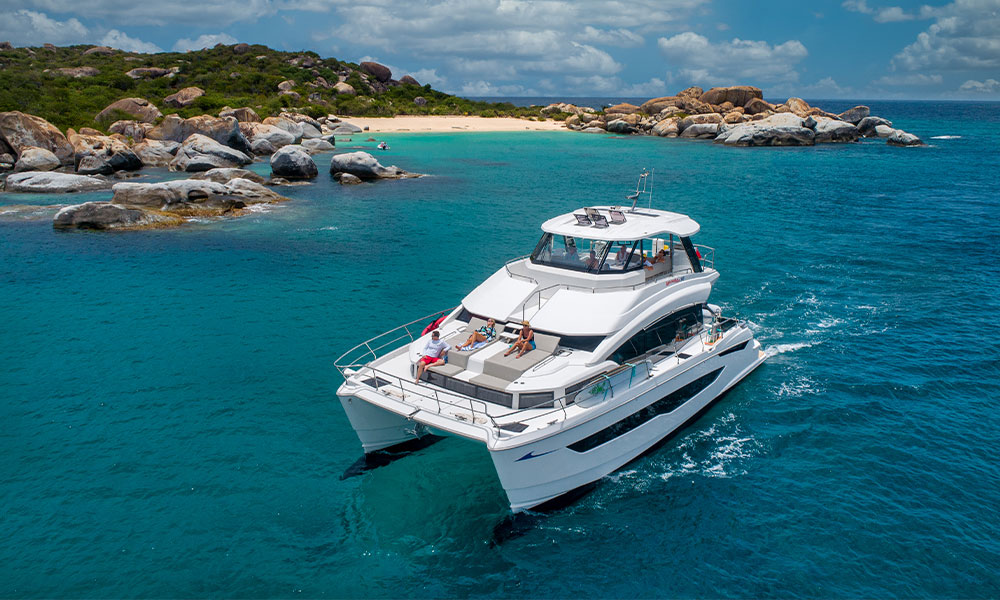 "Our best memories are from spending an extended amount of time with our children and their loved ones in beautiful locations while enjoying lots of water activities."