Find Your Favorite Water Toy
Whether you are 5 or 50, water toys never go out of style in the British Virgin Islands. From total relaxation to adventurous exploration, there is a toy for all of your vacationing needs. These toys are the perfect vessels to enhance your adventure on a charter vacation. Choose one or choose them all—the decision is up to you!
SUP Boards

Stand up paddle boards, also known as SUP boards, are the perfect water toys for the British Virgin Islands. Stand up and peruse the waters to find the fish swimming beneath you. Sit down and paddle to travel from boat to beach. Or lay down and soak up the sun as the waves gently rock you on a relaxing afternoon. This toy is perfect for everyone on board.

Kayaks

Grab your co-pilot and jump on a kayak to explore nature's secrets that your power catamaran can't show you. The kayak is a perfect vessel to get you into coves and caves to enhance your adventure. Use it to travel ashore or to visit your neighboring charterers as you make friends along the way. Not only is it great for transportation, but if you are looking for your vacation workout, this is the perfect fit.

Snorkel Gear

An oldie, but a goodie; you can't go wrong with traditional snorkeling gear. With 60+ islands to explore, there is even more to discover under the waterline. Just about anywhere in the BVI is a perfect spot to snorkel to jump in. With the vibrant colors of the reefs, exquisite flowing fans, and unforgettable sea life that you may have never seen before, snorkel gear is one of our favorite water toys for vacationing in the islands.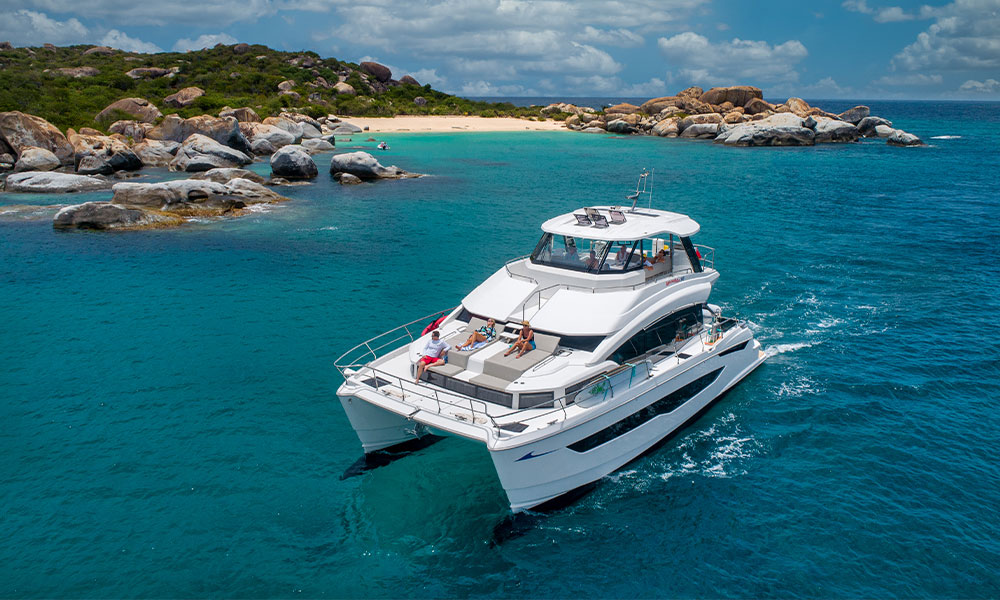 "Our best memories are from spending an extended amount of time with our children and their loved ones in beautiful locations while enjoying lots of water activities."