BVI Madness
Help us determine the best dining experiences in the British Virgin Islands. To get started, nominate your favorite British Virgin Islands establishments. The eight most nominated will go into a bracket competition where you will be able to vote for your favorites. Voting culminates in a final winner!
The Restaurant at Leverick Bay on Virgin Gorda
Congrats to the 2018 BVI Madness winner: The Restaurant at Leverick Bay on Virgin Gorda!
Enjoy a delicious meal and drinks while overlooking the North Sound on Virgin Gorda. Upstairs you'll find fine dining include house cut beef and fresh Anegada complemented with a sophisticated wine list. Downstairs choose between Jumbie's Beach Bar with a pub style menu or The Cove for a leisurely lunch or snack. At Leverick Bay Resort & Marina you'll also find a grocery store, pool, spa and overnight mooring. Find out more at www.leverickbay.com/restaurant.
Keep the conversation going. Join us on social media and share your favorite BVI spots!
Facebook
|
Instagram
|
Twitter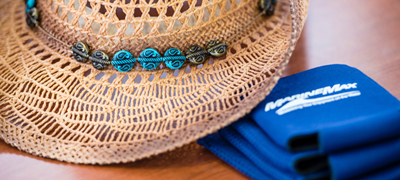 The British Virgin Islands Beckon
Everything you need to know about your island vacation.
Get the Answers
Imagine your Trip of a Lifetime
With more than 60 islands, the British Virgin Islands offers something for everyone. Review our sample itinerary to get a peek of what it's like.
Take a Peek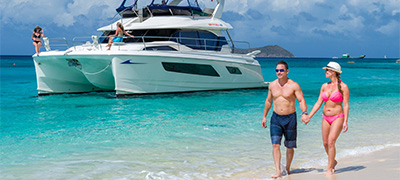 Request a Brochure
Explore the extraordinary charter options you have with MarineMax Vacations for your trip of a lifetime.
Get Your Brochure