Virgin Islands Search and Rescue
MarineMax Vacations is excited to share our opportunity to support VISAR (Virgin Islands Search and Rescue. For years VISAR has made it a mission to keep everyone safe at sea. Search and Rescue is dangerous, challenging, and requires much dedication. We are thrilled to donate to this hardworking organization and cannot thank their trained volunteer crews enough for all that they do.
Since 1988 the British Virgin Islands Government the group of people running the informal Search and Rescue Service to create an autonomous, para-professional, dedicated volunteer maritime search and rescue to be run as a Non-Profit Organization. The Board of Directors have since guided and carried out the organization's mission while ensuring the crew, trainees, and staff members meet the short and long-term goals.
Their fully trained volunteer crew, trainees, and coordinators, since 2014, have given over 27,000 hours of their personal time to train and dedicate themselves to VISAR's mission of "Saving Lives at Sea."
VISAR has two base stations; one in Road Reef Marina, Tortola, and the second in Virgin Gorda Yacht Harbour. Their rescue vessels are fully outfitted with the latest medical, vessel safety, search and rescue equipment, and communication devices.
MarineMax Vacations is very fortunate to be able to have the means to donate annually to this brave and dedicated organization. To learn more or donate, please visit VISAR.
Power Yacht Charters
Boating through the Caribbean on your own power yacht is the ultimate vacation. Now's the time to make it a reality.
Full Steam Ahead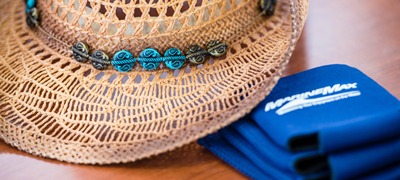 The British Virgin Islands Beckon
Everything you need to know about your island vacation.
Get the Answers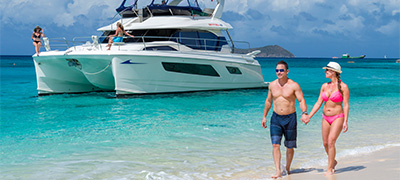 Request a Brochure
Explore the extraordinary charter options you have with MarineMax Vacations for your trip of a lifetime.
Get Your Brochure