BVI Full Moon Parties: History, Tradition and Fun
Living in the BVI, I am no stranger to our illustrious full-moon parties. Starting in 1989 at the infamous (and now, sadly, destroyed) Bomba Shack, full-moon parties began to celebrate the lunar phase when the moon is completely illuminated and rumored to cause abnormal behavior in humans and animals. The parties offered a chance for tourists to carouse with other travelers as well as local islanders - offering an excuse to "go wild" - and became a monthly event. Since their inception, full moon parties have evolved and spread to other venues here and have since become ubiquitous with British Virgin Island nightlife.
Written By Guest Writer: Brittany Meyers who lives aboard her sailboat in Tortola, BVI with her husband and three little girls. She is passionate about all things "tropical" and blogs about her adventures in paradise and parenting over at www.windtraveler.net.
The (brief) History:
Bomba, an avid surfer and native BVI Islander opened his surf shack in Carpoons Bay as a way to cater to the surfers that would frequent this beach. The shack itself was just that: a simple conglomeration of flotsam and jetsam found on the beach but quickly became one of the most popular bars in BVI history. Bomba's full moon parties were wild and hedonist; locals and tourists flocked to them late at night (they often didn't get kicking until 10pm or later), and there they could dance to reggae beats and or/ DJ's in the moonlight, and even indulge in Bomba's famous "mushroom tea" which was rumored to be hallucinogenic. The shack itself was covered in pictures of guests with Bomba, bra's - and even underwear of the more "risqué" patrons - contributing to the shack's eclectic feel and wild vibe. Bomba's parties were known to be full-on and catered to adults, but luckily, other beach bars have taken note, adopting the beloved full moon party, each with their own special spin.

What is a full moon party?
A full moon party is exactly what it implies: a party that happens once a month when the moon is full. Each venue has it's appeal, but for the most part it's an excuse to dance and have fun outside, on the beach, while basking in moonlight. Hey, it's the BVI - any excuse for a party, right?

Where are the full moon parties?
While Bomba's shack was completely wiped out by hurricanes Irma and Maria, and its future is uncertain due to land disputes (though there are rumors of a re-opening, so watch this space), there are several other venues to enjoy the full moon here on Tortola…Definitely keep a google tab open on the subject, however. As we rebuild since the storms of 2017, old venues have closed and new venues will likely pop up as well.

Trellis Bay on Beef Island:
The most notable and most kid-friendly, would be the Trellis Bay full moon party located on East End. This party is very popular with families and cruisers, so be sure to secure a mooring ball in Trellis Bay early as they fill up very fast. Aragorn, who is an artist and longstanding member of the Beef Island community, sets alight his giant metal fire balls which punctuate the night sky. Brightly costumed Moko Jumbies - our local stilt dancers - perform, as do the awe inspiring fire dancers who wow onlookers with their poi shows. Calypso music plays well into the night, Caribbean fare is served and local artisans wares are on sale, making this party a one-stop shop for good times.

Paradise Club in Cane Garden Bay:
The newest venue that has adopted the full moon party and perhaps the one that is most popular with the local and expat crowd here in Tortola is the Paradise Club full moon event which takes place in beautiful Cane Garden Bay. This party is more adult-oriented and usually doesn't kick off until late-night (10pm and later). These parties always feature a DJ and/or live music, as well as glow sticks and body paint, and of course the alcohol will be flowing. Barefoot beach dancing is the name of the game here and oftentimes these parties are themed so be sure to check their website beforehand to see what, if any, theme is happening for a specific party.
Cocomaya on Virgin Gorda
Another up and coming venue that has hosted full moon parties in the past but not as consistently is Cocomaya on Virgin Gorda, be sure to check their website to see if a party is happening while you are there. Foxy's Taboo on Jost van Dyke was also hosting parties but since the storms of 2017 it has been destroyed and still in the rebuild phase.
How do I go to one?

The first step in attending a full moon party is to:

Plan your vacation around a full moon (obviously)
Check the venues website to get the correct dates (not ALL full moon parties occur exactly on the full moon)
Be sure to secure a mooring early in the day (for example, Cane Garden Bay for Paradise Club and Trellis Bay for the Trellis Bay event).


Whether you are looking for a family friendly event or want to let your wild side shine in the moonlight, there's a party for you on Tortola. While I'm not certain about humans turning into werewolves and other such myths that surround this lunar phase, I can definitely attest to the transformative nature of dancing on a beautiful beach swathed in moonlight! If I can get a sitter, maybe I'll see you there.
Power Yacht Charters
Boating through the Caribbean on your own power yacht is the ultimate vacation. Now's the time to make it a reality.
Full Steam Ahead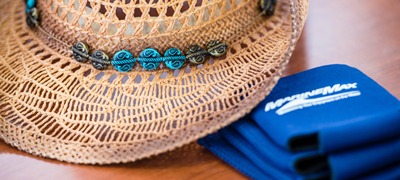 The British Virgin Islands Beckon
Everything you need to know about your island vacation.
Get the Answers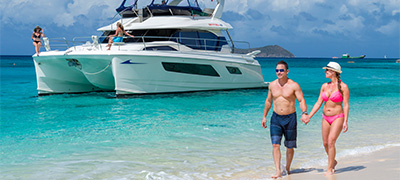 Request a Brochure
Explore the extraordinary charter options you have with MarineMax Vacations for your trip of a lifetime.
Get Your Brochure