Aqua Glamping - Why Limit Yourself to Land Based Adventures
Recent research has proven an idea that most boaters can vouch for: boating is good for your health. Dr. Wallace Nichols, author of the best-selling book Blue Mind, has confirmed that our emotional and psychological well-being improves when in, on, or near the water.

Designed with relaxation in mind, the MarineMax charter fleet gives you the comfort, speed and ability to do just this during your charter vacation.

Choose the best MarineMax Vacations power catamaran from amongst our fleet, to get you from place to place quickly, out run a storm, return to base in time for sunset or dinner, explore more harbors, coves and inlets, maximizing your vacation days.
"Our best memories are from spending an extended amount of time with our children and their loved ones in beautiful locations while enjoying lots of water activities."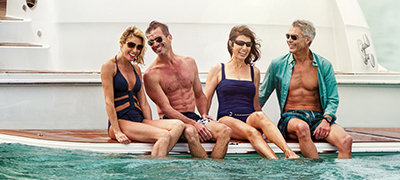 Chart Your Way to Luxury
Imagine your own floating resort at virtually any international port-of-call. A private yacht charter is all about you.
Show Me the World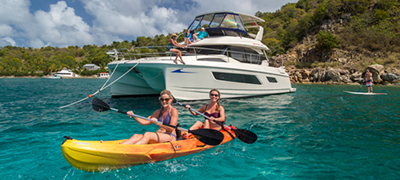 Live Your Caribbean Dreams
Imagine spending a week with family and friends aboard a power catamaran in the British Virgin Islands. MarineMax Vacations can make this dream a reality.
Plan Your Vacation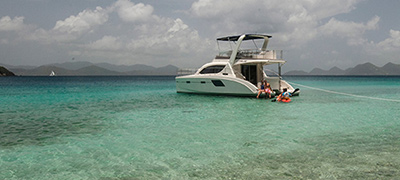 Adventures
Getaways!®, MarineMax Vacations in the British Virgin Islands and Private Yacht Charters are another way we are able to help our customers enjoy the boating lifestyle and enhance their passion for the water.
Take an Adventure