Shaun Murray's Next Chapter
Shaun Murray is known for his seemingly endless talent and a personality that endeared him to fans of all ages. Now 40, he is stepping away from competition and starting his next chapter.
Back in 1995 ...

Shaun Murray was a 19-year-old kid from Missouri, trying to sell his parents on letting him take a semester off from college to try his luck on the pro wakeboard tour. Fast forward 20 years and that unknown kid with the big tricks and 90210 sideburns is now arguably the most popular rider in the history of the sport. His resume justifies the acclaim. Multi-time National Champion. Four-time World Champion. The namesake behind a popular video game. But it's not the titles, but Murray's engaging personality that likely cemented his spot at the top. Playing goofy characters in early videos that drove the sport's growth, approachable and friendly at contests and industry events, Murray was the guy with seemingly endless talent and a personality that endeared him to fans of all ages.

That kid is now 40, and finally stepping away from competition. But though the average day may no longer include time spent fine-tuning a weekend trick run, it doesn't mean he's stepping away from the sport.
"It was a little weird, because you look at that moment before you get there and it seems scary," Murray says of drawing the curtain on his competitive career. "But now that I've been through it, it's honestly been a great experience. My career in wakeboarding is not done whatsoever. Competing was a big piece, but just because it's not there doesn't mean I'm not involved in it. In fact, it seems like I've got more going on these days."
More indeed. From appearances to demos, clinics to photo and video shoots, the now-married father of two still finds himself fully immersed in the sport. Not that other interests haven't muscled their way into the routine. Four mornings a week he commits to training on his backyard jungle gym, something he built to avoid the boredom of indoor workouts. The passion has grown to the point that Murray now competes on the popular television series American Ninja Warrior. But away from trying to make himself what he calls "monkey strong," he admits to spending time considering just how to keep a middle-aged, former National and World champion relevant in a sport dominated by younger riders. Part of that effort includes daily interaction with fans on social media, and dreaming up ideas for pictures, videos, or instructional pieces. Another part of the equation is coaching. Murray is the marquee instructor at the Orlando Watersports Complex, where he works with students both behind the boat as well as on the park's infamous cable.

And that's not even taking into account one of the more interesting things on Murray's resume — his involvement in Product Design & Development (PD&D) at longtime boat-sponsor

Nautique

. Evolving from sponsored rider to PD&D was a natural transition. Over his career, Murray helped design countless wakeboards for sponsor Hyperlite, gaining in-depth knowledge of how water works and affects hull design.

That experience played a key role in the development of Nautique's marquee

G Series

. Extensive time inside the cockpit also prompted input on Nautique's interiors, specifically seating configuration. It was Murray who asked why wake boats still positioned passengers sideways. His suggestion for backward-facing seating debuted on the Super Air Nautique 220, and would later become a cornerstone of the G Series.

"Hull design, interior design, it was kind of a natural transition for me and I love being a part of it. We talk about different ideas, different ways to maximize the experience for customers. I spend quite a bit of time in the boat, so I try to be the voice for the people."

What designs is he currently most excited about? "It may seem weird that I would say something other than our G-Series boats, but honestly the new GS is really impressive in the sense that it really is a multi-sport boat," he says. "It works great for families, for people who want to do a little bit of everything. If you want that big G wake that no other boat company is putting out then get into the G series, but as far as multi-sport this new GS is a great new addition to the Nautique family." But when the topic shifts to what's coming down the road, the openness stops. "We're always working on something," he says with a grin. "That's all I can say."

Murray does, however, have a few things to say about the sport he still obviously loves, and the impact on it from the latest trend — wakesurfing. "I've seen surfing take off and be a real big success because it's what I call low risk, high reward," he explains. But he cautions prospective enthusiasts not to write off wakeboarding as high reward, but high risk. "I really try to teach people that it's different than that. People don't realize that you don't have to learn super hard tricks to have a good time, but that's how we've viewed it because we really don't know otherwise."

Instead of urge his students to strive for that next monster trick, Murray urges them to first build a proper foundation. Cornerstones of this approach are proper body position, and riding with less effort but more efficiency. Years ago he released several well-received instructional videos. Today, that same instruction is available in an app, Wake MD, available for both iOS and Droid.
Ultimately, however, he urges riders of any discipline to remember why they started in the first place. "Too often we rank ourselves as to our level, how we compare to friends, or what are the hardest tricks we can do. It becomes a way to prove ourselves or to get accolades from someone else. I encourage people to not look at the list of tricks that you think would get you high fives from your friends, but go out there and do something that challenges yourself that you think is fun. Forget what other people are thinking. Go out there and enjoy the feeling of it." Sage advice…from a man who hasn't stopped having fun yet.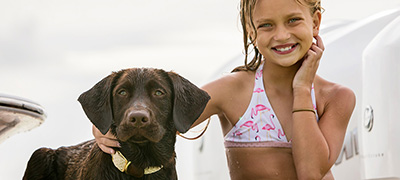 The Boating Lifestyles Blog
Browse hundreds of articles on customer stories, tips, trends, gear, amazing boating locations and more found in our Blog.
Explore Boating Articles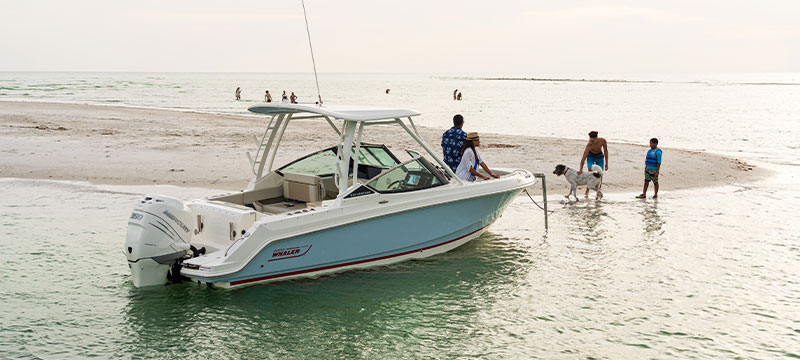 Find Your Perfect Boat Today
Start your search for the boat that has it all for your lifestyle! Explore premium new, used, and brokerage boats.
Search Boats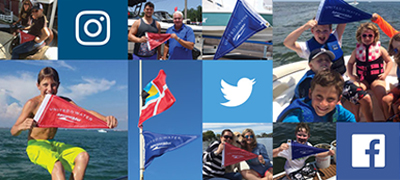 #ShowUsYourBurgee
The MarineMax burgee symbolizes that you are part of an exclusive group of people who love the water. Take it with you as a token of all the fun and memories being on the water brings, and that we are all United by Water.
Get in on the action!