Ride Into Summer with MarineMax and Natuique
MarineMax and Nautique partnered to present Ride Into Summer, June 16 – 17, at The Ritz-Carlton Reynolds, Lake Oconee.
"We had such a great turn out. It was amazing to see everyone wakesurfing and wakeboarding behind the innovative

Nautique models

." said Jeff Ellis, MarineMax General Manager.
Friday evening, guests had the opportunity to watch
Nautique
pros, Shawn Watson and Drew Danielo, perform a demonstration. The crowd was in awe as trick after trick were performed, truly showing the capabilities of the Nautique wake. Saturday, guests were able to get out on the water and try out the wake for themselves. Most tried their hand at wakesurfing and wakeboarding, testing out the Super Air Nautique GS20, GS22, G23, and G25.
"The design and technology aboard our boats is truly ground breaking." Sammy Roberts, Nautique Southeast Account Manager. "Those that want the best in wakesurfing, wakeboarding, and skiing at the highest level, can certainly enjoy our spacious

G or GS series boats

. Also, those that want a thrill of transferring side-to-side, the Nautique Surf Select gives surfers the ability to customize their ride from behind the boat at the touch of a button."
Nautique
is a leading manufacturer of wake boats. Their diverse line of high-quality boats has given families endless days on the water without compromise. New technology, comfort, convenience, function and style have been integrated into every one of the world-class Nautique boats with features to enhance the unmatched experience they continue to deliver. A few of their models showcased during this event included the Super Air Nautique GS20, GS22, G23, and G25. These models focus on the design and technology that make a wake boat most desirable. The more notable features include the innovative Linc Panoray touchscreen, awareness camera, convenient transom seating, JL Audio sound package, Nautique Surf System with Waveplate technology, Nautique Surf Switch, and many more. Guests were able to experience this technology first-hand by climbing aboard and taking these models for a spin.
"We are pleased to offer the ideal setting for such a great event.

MarineMax

and

Nautique

have been a pleasure to work with, and have given us the opportunity to show off our beautiful resort along with all of the activities that are possible here on the waters of Lake Oconee" states Ralph Vick, General Manager of The Ritz-Carlton Reynolds, Lake Oconee.
Ride Into Summer was held at
The Ritz-Carlton Reynolds, Lake Oconee
. Set along 30 acres of shoreline and cradled by Georgia pines, this lakeside resort is a place of peace, exploration, and connection. Providing an amazing oasis for guests and pros alike, The Ritz-Carlton Reynolds, Lake Oconee allowed those attending to lodge on-site for continuous fun and a quick respite if needed. In addition to being the host, they afforded guests the opportunity to enjoy the finer things in life including five golf courses, a sprawling spa, seven dining experiences, fishing, kayaking, and many other activities.
MarineMax
is paving the way for watersports in the Georgia region by partnering with groundbreaking brands such as
Nautique
. They look forward to pushing the boundary by continuing to host events like this.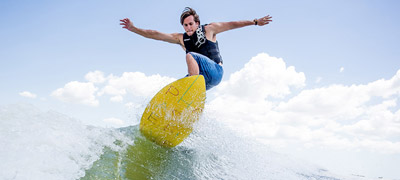 Wake Up Call
New to watersports? Find out about the latest generation of tow sports!
Choose Your Favorite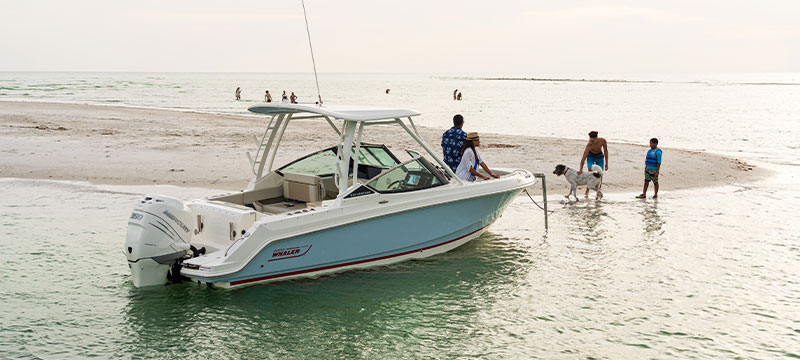 Find Your Perfect Boat Today
Start your search for the boat that has it all for your lifestyle! Explore premium new, used, and brokerage boats.
Search Boats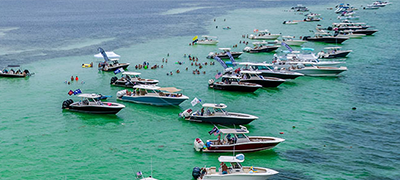 Find an Event
All this fun is exhausting – NOT! We love creating entertaining and exciting customer events. Each is designed to make boating the most remarkable leisure activity in your life.
Find an Event