New For Nautique in 2018
Nautique always keeps us on our toes – launching innovative new models and technology each year. Find out the latest of what Nautique is doing to put you in your sweet spot.
Integrated Steering Assist

The brand-new Integrated Steering Assist utilizes a thruster at the stern of our G-Series models for better maneuverability in tight quarters, around the dock or on the open lake. Quickly move the transom of the boat to the left or right, this functionality greatly improves the driving experience.

Full Color Interiors

A beautifully simple and bold look can take the interior of your new Nautique to the next level. Now, primary interior and seat-boxing choices utilize our entire vinyl collection with a wider array of color options for you to choose from.

JL Audio Head Unit And Transom Remote

Our stereo system is even more seamless. Now, control all of the beautifully crisp sound of the JL Audio speakers with the JL Audio MM100s head unit and separate rear transom remote control for unmatched sound quality.

Gelcoat And Vinyl Colors

All-new gel coat color options available for 2018 including Admiral Blue, Solar Red, Admiral Blue Metal Flake, Masters Blue Metal Flake, Victory Red Metal Flake and Medallion Metal Flake. Sahara Sand, Admiral Blue and Solar Red are the new vinyl options.

Nautique Strapless Board Racks

The all-new over-molded design now provides even more protection for your boards from dents and dings, and still provide the ease-of-use and functionality you know from the best board racks on the market.

GoPro Transom Mount

Want the best angle in the game? Connect your GoPro quickly and easily with our transom GoPro mount so that you can get the perfect photo or video clip.

Enhanced Courtesy Lighting Package

Our courtesy lighting package for 2018 now offers a wide variety of LED color options for cup holders, select Nautique badging and courtesy lights throughout the interior of the boat. Completely customize your lighting experience easily via the LINC Panoray Touchscreen.

G-Series Flight Control Tower

Our re-designed towers for this year offer 6" of additional height for improved headroom. New styling and design package color breaks add to the already legendary design and the functionality of the G-Series towers.

GoPro Ready

Connect and control your GoPro camera with our intuitive LINC Panoray touchscreen. You can utilize all of the most-used functions of your GoPro and have a live view of exactly what you're recording.

Stereo Zone Control

Customize the music volume in different areas of your Nautique with integrated zone control. The ability to customize zones comes standard on all Super Air Nautiques, or you can opt for additional zones for more control and a better experience for your passengers.

210/230 Upgrades

For 2018 the Super Air Nautique 210 and 230 have significant upgrades including new gel coat patterns, a re-designed helm incorporating the LINC Panoray Touchscreen, a new Flight Control Tower and new interior styling options just to name a few.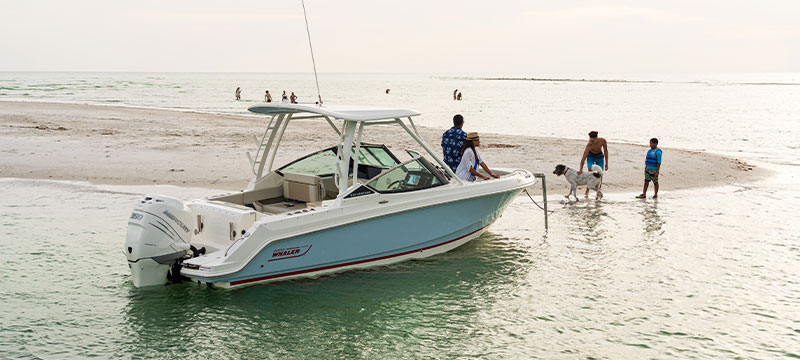 Find Your Perfect Boat Today
Start your search for the boat that has it all for your lifestyle! Explore premium new, used, and brokerage boats.
Search Boats
The Watersports Lifestyle
Read all about the latest watersports news. From the newest models and innovations to adventures taken by fellow boating enthusiasts.
Get Bloggin'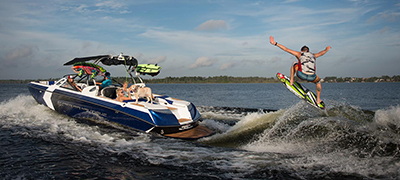 Endless Hours of Fun
New technology, comfort, convenience, function, and style have been integrated into every world-class boat. When your life on the water is in a Nautique, you expect nothing less.
Get on the Water