A Family Tradition
A passion for boating and a longstanding relationship with MarineMax connect three generations of the Valuk family.
By Jeff Hemmel
Ken Valuk has owned more than his share of Nautiques. Starting with his first Super Air Nautique in 2000, the San Antonio resident has upgraded to a new model every five years. There were a pair of 226s in 2005 and 2010. In 2015, a G21 found its way to the dock. In 2021 he purchased his current model, a Super Air Nautique G23. All five came from the same dealer and salesman, Mark Pena, at MarineMax Sail & Ski San Antonio. The kicker? Those Nautiques aren't the only sales that Mark has made to the Valuk family. Ken's father, Frank, is also a fan of the dealership. With a place on the coast and a penchant for fishing, his tastes have run to another popular MarineMax brand, Boston Whaler, but his tally is even higher than his son's. The elder Valuk has purchased 12 Whalers from Sail & Ski, including his current Boston Whaler 350 Outrage and 250 Dauntless.
The reason for such intense loyalty, both in terms of brands and dealer? Ken admits location, at least initially, played a role. "I really wanted a dealer here in San Antonio," he explains. "I'm not super mechanically inclined—I've changed props, drained fluids at the end of the season, and changed the oil on my cars—but I didn't really know what I was getting into with my own boat. I wanted the dealer to be in town." But what ultimately kept both son and father coming back is best explained as a combination of Mark's attentive service and the MarineMax experience.
"The level of quality, the sales experience, and the service experience has just really been great," says Ken. "They try to get us our boats when we need them when they've been in the shop, and if anything's ever broken or we've needed maintenance, they really try to help us out. And so many of the people we first met are still there—salesman, parts guys, service manager. It just seems they put a little more effort into taking care of things."
Though Nautique and Boston Whaler are obviously the Valuk family's boats of choice (Ken dubs his favored Nautiques the "Ferrari" of boats), like many MarineMax customers, their passion for boating started decades earlier. Ken remembers he and his brother leaving behind a small, tiller-steer aluminum boat when the family moved from Connecticut to Texas when he was seven. There, a 15' Glastron soon took its place and introduced the pair to waterskiing. His parents decided to buy a piece of lakefront property a few years later; however, that ultimately set the hook for the decades of lake-life that followed.
"We were camping at the lake and just leaving the boat beached on the shore and loving the lake lifestyle," Ken recalls. "Bringing friends up, pulling the tube, and skiing on combos. It was great." His first pass behind a neighbor's tournament ski boat in high school ignited a passion for watersports and elite towboats. Soon he joined the local ski club, began to participate in amateur tournaments, and one fateful day he and his father walked into MarineMax Sail & Ski's door and met Mark. The rest, as they say, is history. One that Ken's children have been fortunate to repeat.
As you might expect, Ken shared his love for watersports and the lake life as he raised his two daughters, Cali, and Cassie, now 22 and 17. "It's like my brother and I growing up—we loved the lake life, it was so much fun, and I've instilled that into my kids. They've done the same thing I did with my parents, starting young on the kneeboard and skis and now wakeboarding and surfing with friends. It's come full circle from where I started, but now I'm the captain driving the boat for the kids." Cali and her husband Augie even chose to have his and hers lake-life-inspired bachelorette and bachelor parties on, what else, a pair of Nautique G23s. And if history is any indication, the odds are good that all will continue the boating tradition with their own families someday—a tradition that will likely include a dad, grandparents, and maybe even a familiar salesman from MarineMax.
I met Frank and Ken in our store in 1999 looking at Boston Whalers, and from that point on, I felt like family. My wife, daughters, and I have been invited to many birthday parties and even the wedding of Ken's daughter. The whole Valuk Family has been in my life for 25 years and still going strong. And I have truly enjoyed the journey," says Mark.
A journey that echoes what MarineMax founder Bill McGill espoused from the very beginning. Boating truly brings families together. And three generations of the Valuk family are living proof.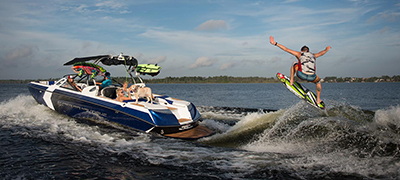 Endless Hours of Fun
New technology, comfort, convenience, function, and style have been integrated into every world-class boat. When your life on the water is in a Nautique, you expect nothing less.
Get on the Water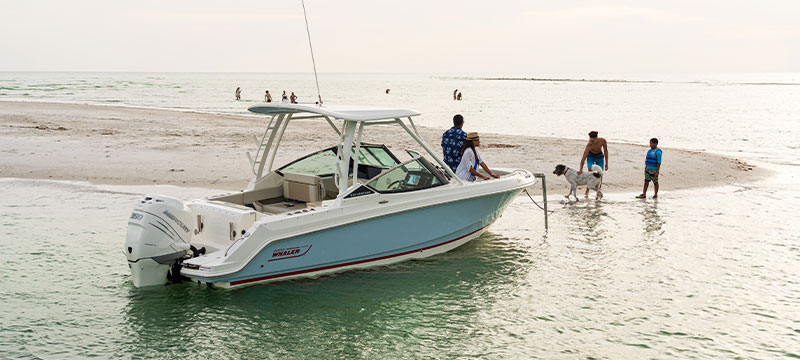 Find Your Perfect Boat Today
Start your search for the boat that has it all for your lifestyle! Explore premium new, used, and brokerage boats.
Search Boats
View Our Marinas
With vast storage, convenient locations, and incredible benefits, our marinas are the perfect place for your boat to call home.
Where's My Marina?