Command the Water
The Aviara is a luxury day boat for those who want to break away.
By Sue Rodman
They say every good party ends up in the kitchen. On the water, that kitchen is the exquisitely designed Aviara luxury day boat built in Merritt Island, FL. And just like any high-end space, everything on the Aviara has been thoughtfully curated with exhaustive attention to detail.
Brought to life by MasterCraft Boat Holdings, the vessel is sold exclusively by MarineMax. "We built a brand that speaks to the boater who wants to be in command, while providing an unforgettable experience to their guests," said Rob Nye, Aviara director of sales and marketing. "The Aviara can handle rough water conditions with the smooth comfortable ride you'd expect from an offshore fishing boat, yet its progressive style is inspired by modern European design." Premium components considered upgrades on other boats, come standard on the Aviara. Instead of a sea of white, express yourself with full color matched hull, deck, and hardtop in seven different curated gel colors. Add details like bespoke billet aluminum accents in either black or silver satin.
Two distinct features of the Aviara are the SeaDek flooring pattern and innovative CoolFeel vinyl that covers the scalloped foam seats, providing the ultimate in comfort. CoolFeel stays up to 30 percent cooler than other marine vinyls, even in darker colors like black or navy. It is easy to keep dry too. There are five different vinyls to choose from, all with a modern classic look.
Also unique to the Aviara is the option for transom barstools behind the chaise, creating stadium seating for up to six people to face the water and interact with those on the wide swim platform. On cool nights, add to the elevated experience by activating the heated cockpit seats.
The heart of entertaining happens between the stern and the port side. Guests relax in L-shaped seating with an endless amount of stainless-steel beverage holders and perfectly positioned coolers. The layout on the Aviara is very intentional, I call it uninterrupted boating," said Rob. "We wanted to maximize space and allow it to feel really open, even with a boat full of friends and family." Across from the luxurious seating is a wet bar with space to chill three upright wine bottles. In addition, the area has a sink, pull out cooler, optional refrigerators, trash can and a small corner counter with three beverage holders.
All of this is under a seven foot high fiberglass hard top that includes mood setting LED RGB accent lights that can change color, as well as two of the eight Klipsch 8.5" speakers. To extend the shade activate a power- controlled sunshade system crafted by MakeFast, Europe's premier shade-system manufacturer. With the push of a button, the shade covers the entire back portion of the boat, covering the entire sunpad. The helm is well thought out too with a clean enlarged triple-display dash, one-touch joystick piloting and an Italian handcrafted steering wheel. An ergonomic design and intentional placement of vessel controls adds a practical touch.

One of the biggest advantages of the Aviara is the quality of the ride, handling like a high-end performance vehicle. It's hard to explain how smoothly it cuts through the water, how it attacks the rough seas. Knowing how the craft will react instills confidence, even in the chop. Choose between twin Mercury Verado outboard motors or llmor Sterndrives to bring the right amount of power, and maneuverability. It all ladders up to a sense of stress-free boating.

The AV32 encapsulates all the Aviara's standard options. From unique seating arrangements that allow those in and out of the water to interact effortlessly to a deep deck and side console head that allows someone over six feet to stand comfortably, there is thought and purpose in every detail.
The AV36 sets the perfect stage to entertain with more room for guests, as well as a contemporary layout that includes a cabin for two with heat and air conditioning. From the gourmet
galley and wet bar, to the upholstery and craftmanship, all features are tuned to effortless entertaining.

Extend your days on the water with the AV40's spacious cabin that can easily sleep four, including a dedicated queen-sized bed. Elegant styling and precision engineering combine to create an open and inviting living area – including expandable terraces with the push of a button. The craftsmanship of the Aviara provides style, control and luxury. Every boat model goes through offshore validation designed to test all aspects of the craft. It's a rigorous process that usually takes place in four-to-six-foot seas and over a week of 6-8 hours days, mimicking years of use. Throughout the process the team makes modifications where needed.

Even once the design is set, every boat that comes off the line goes through a shakedown process, being tested to make sure all features are working, and it is 100% ready to go for your first outing.
Aviara's vision is to create crafts that defy compromise and to give forward- thinking boaters what they've wanted on their own terms. Connect with a MarineMax sales pro and they'll show you how Aviara lets you break away.
Want to Learn More About Aviara?
View Our Marinas
With vast storage, convenient locations, and incredible benefits, our marinas are the perfect place for your boat to call home.
Where's My Marina?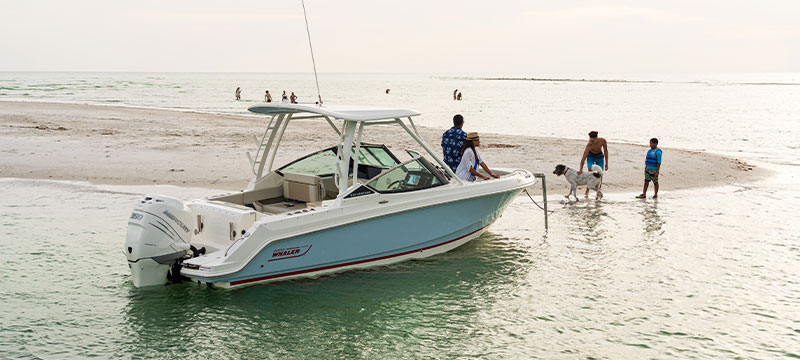 Find Your Perfect Boat Today
Start your search for the boat that has it all for your lifestyle! Explore premium new, used, and brokerage boats.
Search Boats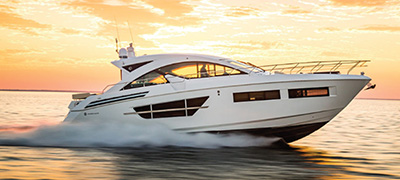 Innovative, Hand-Crafted Yachts
Cruisers Yachts pride comes with continuous innovation, hand-craft, and American-made yachts.
Learn More