This Aquila 44 Goes By Land and Sea
MarineMax worked with Aquila to deliver a 44 Power Catamaran to a customer on Lake Mead, Nevada. This Aquila 44 traveled by sea from the factory in China to Long Beach, California, but upon arrival in Long Beach she still had a long way to go. Watch our video to see the amazing trip the Aquila 44 took over land from Long Beach, California to Lake Mead, Nevada. It includes a drive through downtown Las Vegas!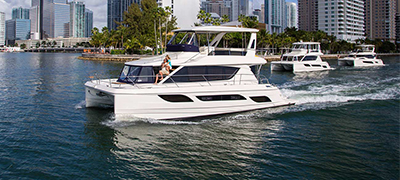 Go Anywhere. Do Anything.
Aquila power catamarans are designed to provide comfort, space, and efficiency. Every detail is handcrafted to perfection.
Get on the Water
Our Team Is Your Advantage
Supporting owners with a team of experts to ensure you enjoy boating to the fullest.
Meet Our Team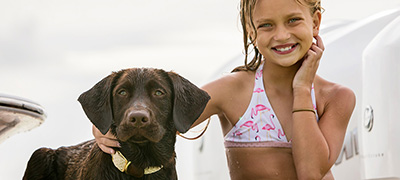 The Boating Lifestyles Blog
Browse hundreds of articles on customer stories, tips, trends, gear, amazing boating locations and more found in our Blog.
Explore Boating Articles