Aquila Offshore Power Catamarans
The Offshore Line from Aquila encompasses everything needed to navigate some of the world's most challenging oceans and seas. From non-stop choppy waves to raging currents, this growing line of robust catamarans have the Hawaiian spirit built into their DNA and can put up a good fight and win. Designed for performance, safety, comfort, fishing, and family fun, these powerful blue water gems are ready to take you on your next on-the-water adventure.
28 Molokai

If you want to traverse the rough seas, doing so in an Aquila 28 Molokai Power Catamaran is where you'll want to be. Designed to navigate through all types of water conditions, the 28 Molokai is an all-in-one professional fishing machine that can be enjoyed with family and friends for a leisurely outing. This versatile yet hearty Hawaiian-inspired catamaran has the power and stability to get you and your crew where you want to go while operating as smoothly as possible.

28 Molokai Cuddy

Weather out the storm or deal with extreme temperatures at ease aboard the Aquila 28 Molokai Cuddy Power Catamaran. This hearty vessel is all you'll need for expeditions from cold turbulent waters of the Northern Atlantic to the choppy waters of the Pacific. Enjoy a smooth and powerful ride while you enjoy fishing, waterborne sports, or just relaxing with friends and family. The 28 Molokai Cuddy can take you places near and far.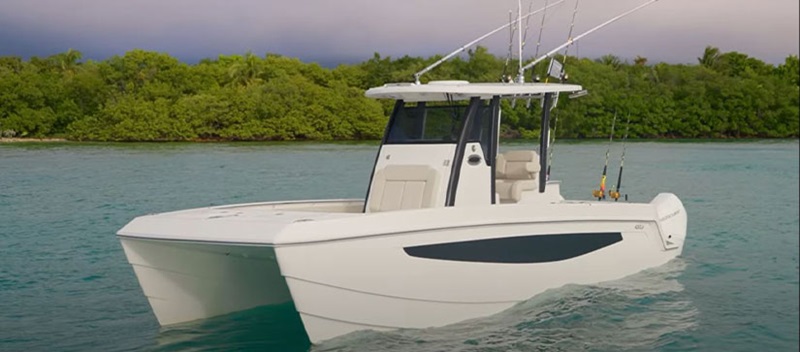 Play video for Aquila 28 Molokai Power Catamaran | World Premiere
The incredible ride, inspired by native Hawaiian watercraft, is born from the rigors of island hopping in the tumultuous waters of the pacific, making the Aquila 28 Molokai Power Catamaran perfectly suited for extreme offshore adventures, fishing outings, and family fun.
Page Position for form
Want to learn more about Aquila? Let us help!
View Our Marinas
With vast storage, convenient locations, and incredible benefits, our marinas are the perfect place for your boat to call home.
Where's My Marina?
Finance Your Boat
When it comes to financing the boat you've always wanted, our team has you covered.
Explore Finance Options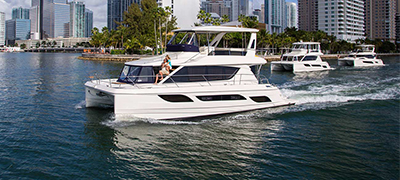 Go Anywhere. Do Anything.
Aquila power catamarans are designed to provide comfort, space, and efficiency. Every detail is handcrafted to perfection.
Get on the Water