Plan for a Summer of Boating Now with MasterCraft and Crest
Discover how buying now increases your savings for later.
The Current Boating Market

For boat models being produced for 2022, there is even more technology, additional color options, and more attractive features that are being offered with these boats. Due to those factors and others, there has been an increase in demand, which amounts to a decrease in supply, making it difficult for boat manufactures to keep up with the production process.

How the Current Market Affects the Consumer—Why is it so Different?

Since there is such a high demand for the newest models of boats, consumers can find it difficult to purchase the boat of their dreams during the timeframe they desire. In addition to timing, a shortage in supplies such as engines, fiberglass, windshields, and other parts has also affected production. With those factors being the case, it is wise to plan your boat purchase far in advance.
So, if you happen to fall for the boat of your dreams now, don't wait. Start your pre-order and reserve your slot for production today!
Start browsing our MasterCraft and Crest now, or contact us below to help secure your slot. New to purchasing a boat in general?
Check out our Boat Shopping Experience in the Digital Age From the Helm Boating Broadcast as a reference. Learn about fishing boats, center consoles, and so much more to help discover the right type for you!
Want to learn more? Let us help!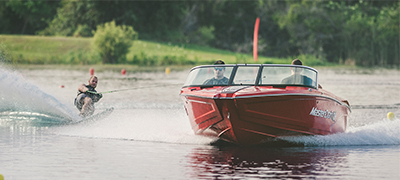 Luxury Adventure
MasterCraft Boat Company delivers the ultimate on-water experience by designing and building the world's highest quality, best performing sports luxury boats.
Get on the Water
Wake Up Call
New to watersports? Find out about the latest generation of tow sports!
Choose Your Favorite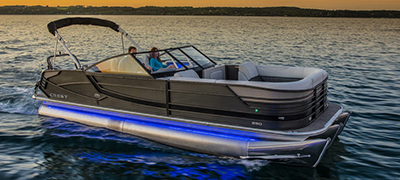 Pontoon Excellence
Four chambered pontoons, durable aluminum alloys, stainless steel hardware, strong seating structures, fiberglass helms, and highly secured marine electrical systems ensure boaters not only have a fun time on their Crest Pontoon, but have a tremendous waterborne experience.
Get on the Water