Get Decked Out For 2022
Let your dock be the envy of those all around with a shiny-new MasterCraft attached! Whether making some wake in an XStar is your thing or towing some friends along for a fun water ride in an NXT, you'll be glad you have a MasterCraft ready to go for when the next adventure begins.
Since being on the water and watersports alike have been making more of a splash throughout this past year, boats are in high demand. Don't wait until it's too late to get the MasterCraft of your dreams before boating season starts heating up again. Start your pre-order today and secure your boat slot to have your dock decked with a brand-new MasterCraft in 2022!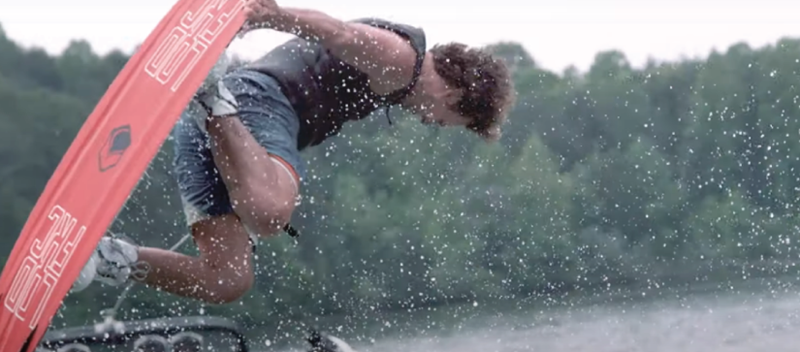 Play video for Big Smiles. Bigger Boats. Biggest Lineup Yet.
2022 MasterCraft Boats
This season we are choosing to embrace all there is to smile about. Lake days and friends. Big waves and laughter. Sunshine and high-fives. Warm evenings and family time. You and us. Let's get on the water and back to what makes us all smile. Smiles are back and bigger than ever.
Luxury Adventure
MasterCraft Boat Company delivers the ultimate on-water experience by designing and building the world's highest quality, best performing sports luxury boats.
Get on the Water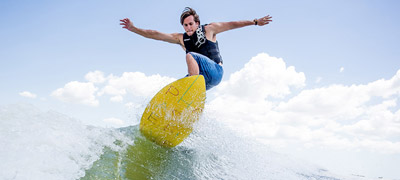 Wake Up Call
New to watersports? Find out about the latest generation of tow sports!
Choose Your Favorite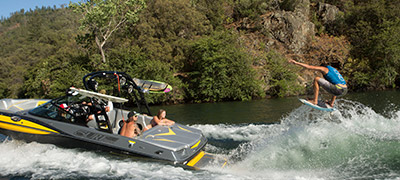 Master Bostin Air
Find out how to pull off this trick and impress a boat full of spectators.
I'm Ready to Try!