Dargel Boats—Shallow Water Fishing Mastered
Looking to fish in shallow waters? Look no further than Dargel Boats. Since 1937, Dargel has been making the ultimate fishing machines that will take you where you want to go to find that prized catch in some of the shallowest locations. These mighty designs are environmentally friendly and crafted to offer a smooth, fast, and stable ride without damaging essential seagrass or other vital components in underwater environments. With plenty of standard features such as built-in live wells with aerating systems and recirculating pumps, pull-out rulers, and a non-skid Gelcoat interior, these boats are suited for anglers of all experience levels.
Models
MarineMax is proud to offer Dargel. Our team has the experience and expertise to guide you into the perfect Dargel for your life on the water.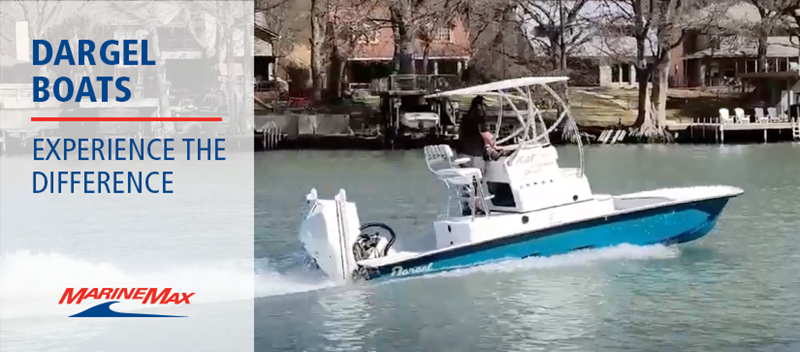 Play video for The Dargel Boats Difference
Dargel boats are serious fishing machines for serious anglers that want to easily get in and out of extremely shallow water without damaging important seagrasses or vital habits. Come along with us as salesperson Mike Dyson explains what makes these boats perfect for Central Texas and the gulf coast.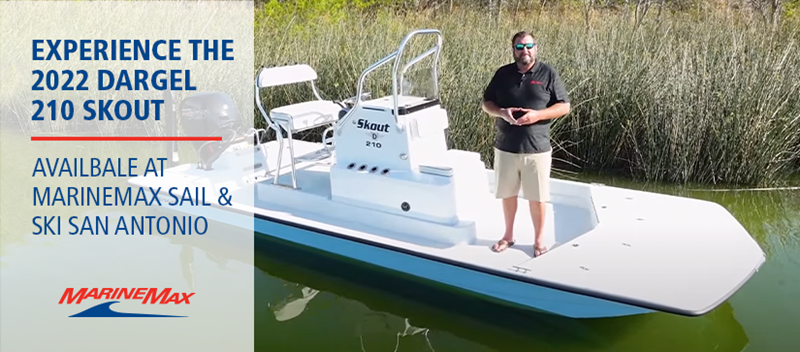 Play video for Dargel 210 Skout
Check out the Dargel Skout 210 for sale at Sail & Ski San Antonio.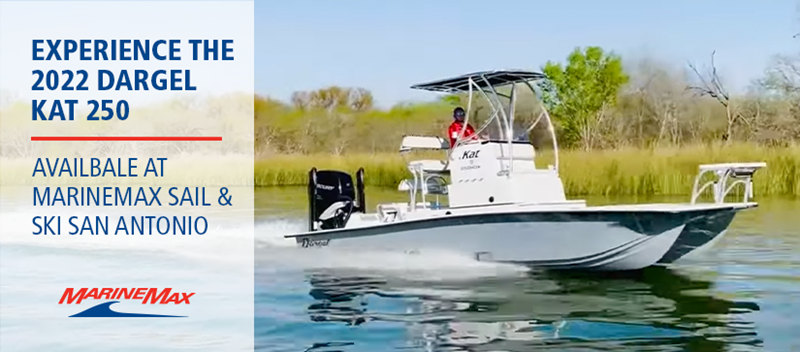 Play video for Dargel KAT 250
Check out the Dargel KAT 250 available at Sail & Ski San Antonio.
Want to know more about Dargel Boats? Let us help!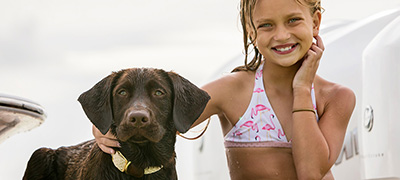 The Boating Lifestyles Blog
Browse hundreds of articles on customer stories, tips, trends, gear, amazing boating locations and more found in our Blog.
Explore Boating Articles
View Our Marinas
With vast storage, convenient locations, and incredible benefits, our marinas are the perfect place for your boat to call home.
Where's My Marina?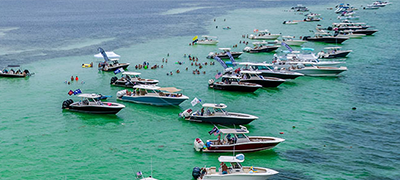 Find an Event
All this fun is exhausting – NOT! We love creating entertaining and exciting customer events. Each is designed to make boating the most remarkable leisure activity in your life.
Find an Event