Crest Pontoons
A leader in quality pontoon manufacturing for since 1957, Crest Pontoon has become renowned for constantly striving towards newer, better, more innovative pontoon boats for sale. MarineMax proudly offers three different series of Crest Pontoons for sale, including the Caribbean, Fishing, and Classic. Though each model is specifically designed to serve its purpose, they all share a common foundation based upon exceptional features, elegance, and comfort. Explore the model boats below or click here to view all new, used, and brokerage
Crest pontoons for sale
.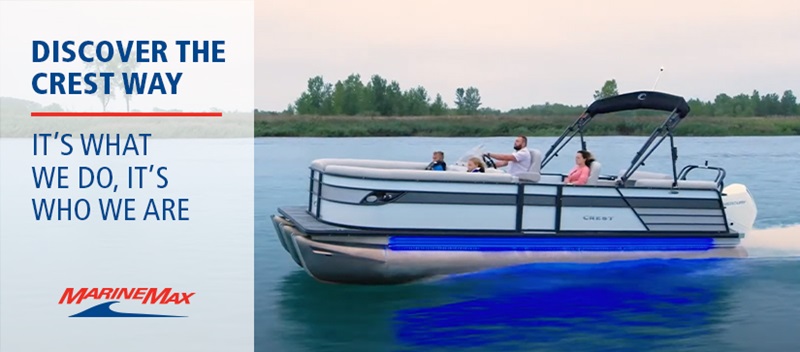 Play video for Discover the Crest Way
Since 1957, Crest Pontoons has provided boaters and their families on-water experiences and memories second-to-none.
Play video for Classic Family Pontoon Boats
It's counting down the days until the weekend. It's waking up early, grabbing a fishing pole and racing the sunrise to your favorite spot. It's turning up the music, pulling your pontoon boat up to the sandbar and embracing the ones around you. This is what you've dreamed of, worked for and what truly matters the most.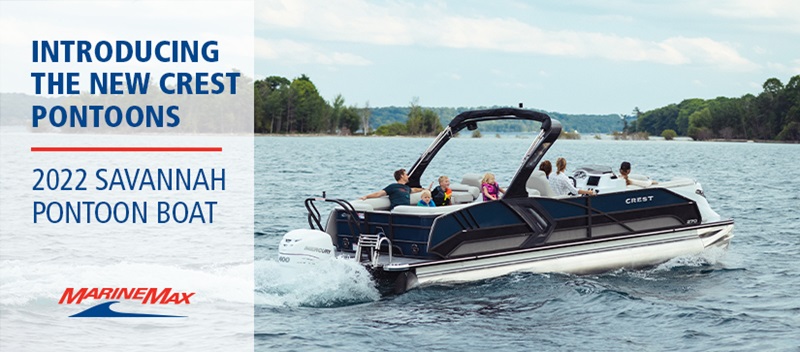 Play video for Savannah Pontoon Boat
The Savannah is the ultimate expression of style, comfort and performance.
Page Position for models
Models
MarineMax is proud to offer Crest Pontoons. Our team has the experience and expertise to guide you into the perfect Crest for your life on the water.
Want to know more about Crest? Let us help!
Getting Started is Easy!
Staying safe on the water starts here. Enjoy the journey as you explore different types of boats, activities, and much more.
Discover the world of boating
Let's Get Social 👍
We want to hear from you! Share your boating photos and videos. You may even get featured on one of our channels, along with the latest news from across the boating industry, fun stories from fellow boating enthusiasts, and much more!
Follow Us
Crest Won Award for the Marine Industry Customer Service Satisfaction Index
Crest receives an award within pontoon boat Category during Discover Boating® Miami Boat Show®
Learn More